The Ministry of Finance continued the strategy of borrowing as much money as possible at the beginning of the year and took more than four times the scheduled amount from the market in today's auction.
State bonds maturing in February 2032 had a prospectus of 500 million lei and received offers from banks of 2.6 billion lei. The Ministry of Finance eventually lent 2.2 billion lei, at an average yield of 7.67% per annum, down about 0.3 percentage points from a similar auction a month ago.
At most auctions in January, MFP took 3-4 times more than the advertised prospectus from the market. Thus, instead of 3.2 billion lei as it was in the prospectus, loans at auctions reached almost 8.9 billion lei, and we are only halfway through the month. Added to this amount are the volumes raised in non-competitive tender sessions and, more importantly, the issuance in foreign markets of $3.9 billion.
The government wants to take about 100 billion lei from the domestic market this year, out of the about 160 billion lei it needs to finance the budget deficit and roll over the debt that has reached maturity.
READ ALSO Major shortcomings in the fight against corruption in Austria. GRECO calls for more transparency from the Austrian authorities, being expressly criticized for political influence on appointments in police structures
Although yields are down across the curve since the start of the year, which is good news for public debt financing, they have fallen less than in other countries in the region, especially Hungary, which after several months returned below Romania.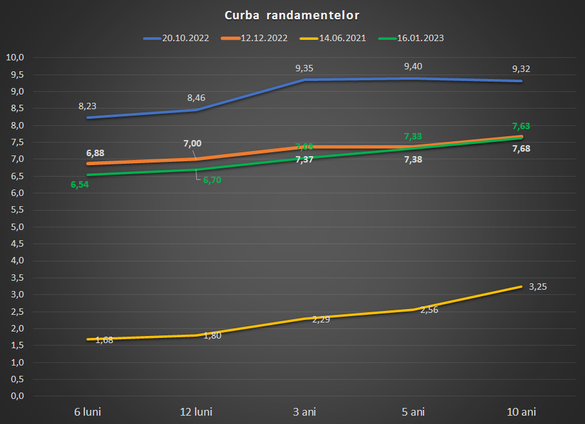 "The bond market in Central and Eastern Europe extended its appreciation, supported by the positive climate in the major markets, fueled by early evidence that inflation has passed the peak and is likely on a downward trajectory," according to an analysis by Erste.
Inflation in Romania decreased in December by 0.4 percentage points to 16.4% per year, while in Hungary it rose by 2 percentage points to 24.5% per year.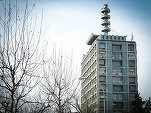 READ ALSO Romanian Television leases almost 100 vehicles
Romania pays around 7.7% for 10-year loans in national currency, compared to Hungary which fell by half a percentage point in a week to 7.5%, Poland has a yield of 6%, the Czech Republic pays 4.2 %.
In euros, the interest spread paid by Romania – compared to German bonds – decreased by about 0.3 pp to 3.9 percentage points, compared to Hungary which is at 3 pp, and Poland at 1.3 pp Only Montenegro, Serbia and Macedonia borrow more expensively in euros than Romania.