Although the phenomenon is not a new one, Moscow's isolation from the West as a result of the war has made the South American country – where Russians can travel visa-free – the preferred destination for families looking to give their children the privileges of a second citizenship. In addition, the partial mobilization decreed by Russian President Vladimir Putin in September may have contributed to this trend, the quoted source wrote.
Georgy Polin, head of the consular department of the Russian Embassy in Argentina, estimated that between 2,000 and 2,500 Russians moved to Argentina in 2022, and many of these people are women who planned to give birth in Argentina. In the new year, the number of Russians arriving in the South American country could reach 10,000, Polin estimates.
"An Argentinian passport will open many doors for my child"
Standing in line at the Sanatorio Finochietto maternity hospital in Buenos Aires, Polina Cherepovitskaya heard Russian being spoken around her.
"It was crazy, there were at least eight pregnant Russian women waiting in front of me," said Cherepovitskaya, a jewelry designer who came to Argentina from Moscow and recently gave birth.
recommendation
The car of a woman in a wheelchair was lifted by the police from the place for people with disabilities, in Constanța
"I found out I was pregnant shortly after the war in Ukraine started. When we saw that the borders began to close rapidly around us, we knew we had to find a place where we could travel easily. An Argentine passport will open many doors for my child", explains the woman about her decision to leave Russia to give birth to her child.
Cherepovitskaya and her husband now plan to stay in Buenos Aires and apply for Argentine citizenship for themselves, a process that will be simplified because they are now the parents of an Argentine daughter.
"Buenos Aires is in high demand at the moment; it is the only destination we currently work with," said Eva Pekurova, who runs an agency that organizes travel and hospitalization for pregnant Russian women who give birth abroad.
One of the main advantages of an Argentine passport, Pekurova explained, is that citizens can make short-term visa-free trips to 171 countries, including the EU, the UK and Japan, while obtaining a long-term US visa "it's not very difficult."
Before the war, Russian citizens could travel without a visa to about 80 countries. After Moscow launched its invasion of Ukraine, several European countries made it impossible for Russians to visit them.
recommendation
The director of TVR Craiova took an interview without questions to Olgutea Vasilescu. Journalist: "It's spectacular! I confess to you that I like roses. And the arches are sensational…"
Like many other firms in the industry, Eva Pekurova's company previously offered similar tours in Miami, Florida, once a hotspot for birth tourism. However, its business model suffered during the COVID-19 pandemic due to travel restrictions.
Pekurova herself gave birth in Buenos Aires, and her "positive" experience further strengthened her desire to offer trips to this country for pregnant women in Russia.
"Everyone is looking for exit options given the current situation in Russia. By giving my child an Argentine passport, I am giving him freedom," she believes, adding that in addition to the privileges of an Argentine passport, Russian clients have chosen Buenos Aires for the quality of medical services, both private and public.
Russian women moving to Argentina to give birth pay the equivalent of between 1,000 and 8,000 euros to brokers like Pekurova, who offer services ranging from hiring translators and help with documents to arranging photo shoots with new- the born
However, exact data on the number of women from Russia who travel to Argentina specifically to give birth are difficult to obtain, the British publication states.
recommendation
We learn from the commander-in-chief of the Ukrainian Army what our rulers do not tell us: Romania treats wounded Ukrainians in military hospitals
"Since the start of the war, demand has exploded"
Kirill Makoveev, founder of the Baby.RuArgentina agency, said that his firm alone has helped more than 100 Russian women and their partners reach the South American country in the past year.
Makoveev moved to Argentina in 2014, where he first worked as a tour guide, but quickly saw the country's potential as a birthing tourism destination and set up his agency in 2018.
"Currently, we have bookings until May 2023. There is also a waiting list," Makoveev said, adding that more than a "dozen pregnant Russian women" land in the capital every day, and "since the beginning of the war, the demand it exploded. It has reached a point where hospitals have announcements in Russian".
Polina Cherepovitskaya says almost all Russian-speaking translators have been booked weeks in advance, and those still available charge "exorbitant" fees.
A chat group called "Giving Birth in Argentina" ("Birth in Argentina" – no), on the Telegram app, has more than 3,000 members, most of them expectant mothers, who exchange tips about the best maternity hospitals in Buenos Aires or about where to get the best baby food.
Makoveev noted that after Vladimir Putin announced partial mobilization in September, which led to an unprecedented exodus of men, many Russians are now choosing to stay in Argentina and build a life there.
Besides, Argentina has a history of receiving Russian migrants. In the late 19th century, many Russian Jews, fleeing poverty and pogroms, sailed across the Atlantic to South America, while a smaller wave of Russians arrived after the collapse of the Soviet Union in 1991.
Argentina has been more cautious in condemning Russia's invasion of Ukraine than Europe and the US. Like the rest of Latin America, the country chose not to impose sanctions on Russia and questioned their effectiveness.
Photo: 123rf.com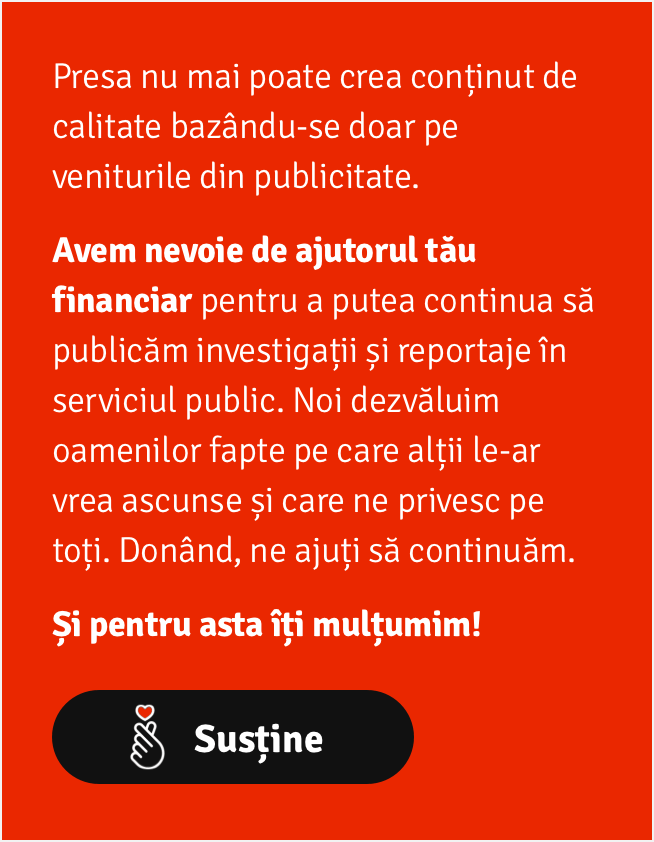 Follow us on Google News
GSP.RO
Ronaldo and Georgina Rodriguez, a relationship like over? The press in Spain announces what the reason might have been, what happened at Christmas
Playtech.ro
SHOCK! The pension that the actor Mitică Popescu received after a life on stage. The amount is AMAZING
Viva.ro
What Mitică Popescu said to Valentin Teodosiu, shortly before he died: 'I have…'
Observatornews.ro
Romania is on the verge of a flu epidemic. Hundreds of people admitted to Matei Balş in one week
stirileprotv.ro
A Brazilian woman was killed on the beach by fireworks that got stuck in her clothes. He died in front of his family
FANATIK.RO
Simona Secrier, 3 years after the death of Mihai Constantinescu: "The pain turns into a huge longing"
Orangesport.ro
Gigi Becali was sent to court! The image from the moment he committed the act which is punishable by up to three years in prison Photo
HOROSCOPE
Horoscope January 4, 2023. Gemini takes courage and looks more calmly to the future, even if they don't know what awaits them
advertisement
Research and innovation projects supported by exceptional Romanian doctors
Watch the newest VIDEO