Photos on social media of the huge queues went viral, as did the stories of those who stood in line. Some of them bought their tickets online, but could not enter the venue due to crowding.
The cheapest tickets cost 66 lei, the most expensive 115 lei, for three hours. For those who wanted to stay all day at the Therme, the cheapest ticket cost 110 lei, and the most expensive 160 lei. The schedule for January 1 was 15:00-00:00.
On the social network Reddit, Simion posted several images from January 1st and accompanied them with the story behind them: "We thought that on January 1st it's a good idea to go to the Therme, because surely everyone is asleep , hibernate, or still drink. Huh.
Everyone was nervous, screaming, yelling, pushing each other, something like the free beans and sausages given by the town hall.
Employees absolutely overwhelmed. I had tickets online, theoretically I didn't have to stand in line, but you had no chance to get in.
SEE GALLERY PhotoPICTURE 1 / 8
recommendation
Large cases of corruption and evasion, closed in 2022, by statute of limitations. How Alina Bica, Dorin Cocoș or Adrian Mititelu escaped from prison
I said, f…k no, not even if it's free, not even if they pay me, I'm not getting into something like that. Inside I would find the same ones who were screaming outside, in line, it was not going to be a pleasant afternoon.
We got into the car and headed back home. We'll see if they return the money on the tickets, I'll write them an email tomorrow."
On Facebook, Cătălin HS also posted a photo and the comments of those who were in line were not late. Some told how they gave up when they saw the queue, others how they purchased their tickets online and despite the crowding at the ticket offices, same-day tickets were still being sold.
One woman said she bought the tickets a week ago, came from 500 km away and couldn't get in, "there was a sea of ​​people outside and they were still selling tickets!"
Until the time of publication of this news, Therme representatives have not sent an official position related to the situation on January 1.
Have you noticed an error in an article from Libertatea? You can write to us at the email address [email protected]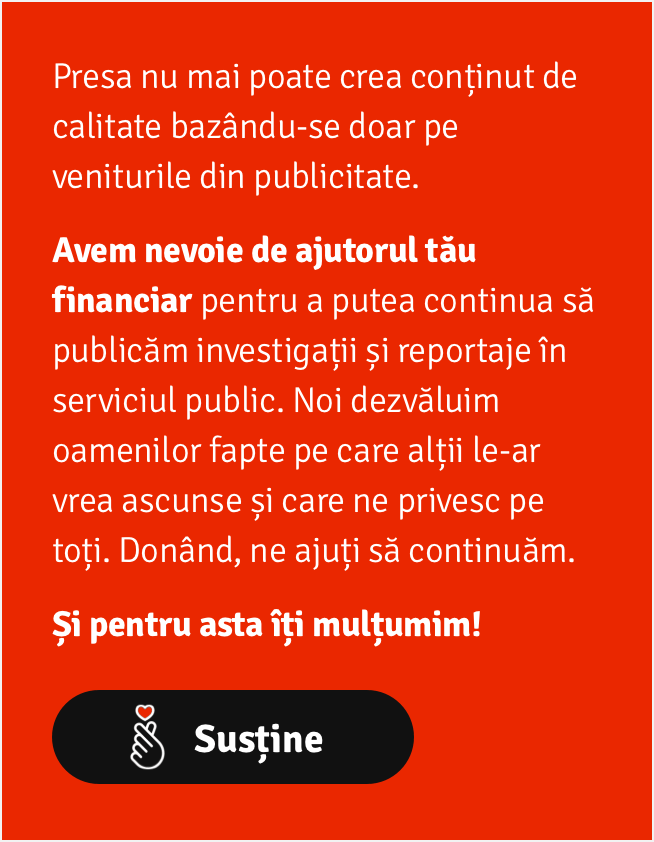 Follow us on Google News
GSP.RO
An important businessman, about the New Year's Eve spent with Hagi: "He went over there, he was looking… to break the window, almost to take them!"
Playtech.ro
TOTAL SHOCK! Putin gets the STUNNING blow at the beginning of the year! Nobody expected this
Viva.ro
She was one of the most beloved actresses in Romania, but her death was marked by a bizarre coincidence. What a detail left a mask for many
Observatornews.ro
The legal trick by which Romanians with credits can get out of debt faster: "The explanation is very simple"
stirileprotv.ro
It's official! Who are the 12 Warriors from Survivor Romania 2023
FANATIK.RO
Survivor Romania 2023 begins! The famous went to the Dominican! Photo
Orangesport.ro
Halep's historic decision in the doping case. What hint did he get from another Romanian
HOROSCOPE
Horoscope January 2, 2023. Aquarians need good understanding with their family or at least approximate harmony with those close to them
advertisement
The story with a happy ending of Luminita from Constanța, which is well beyond a cruel diagnosis!
Watch the newest VIDEO
Worldly news
News Romania