Fraud of millions with European money. A mayor from Gorj, his father-in-law and a businessman from Bucharest are accused by the prosecutors of the European Public Prosecutor's Office of setting up an illegal scheme through which they stole over three million euros from European funds.
Investigators say the suspects allegedly created the false impression that they wanted to use the money for the development of the Danube Delta and diverted it through rigged auctions and purchases.
What did they do to access the money
In order to get the money, the three suspects set up a fraudulent scheme with four key companies that they registered in the town of Isaccea in the Danube Delta. The prosecutors say that each of them had to prove that they have almost two million lei in their account in order to be eligible. So, the suspects borrowed the money from other companies and, after obtaining the account statement, returned the amount. In reality, there were only a few tens of lei in the accounts.
Some companies controlled by the mayor of a village in Gorj were registered in the name of his 80-year-old grandmother or in the name of his former driver. Once they received the money, the suspects implemented several fraud schemes.
For example, European prosecutors discovered that the businessman from Bucharest imported heavy machinery from China, which he then sold at a premium to a company in Bulgaria, which he controlled through intermediaries. Then the mayor and his father-in-law bought the same machines at an even higher price. In a single transaction, the suspects would have illegally obtained a profit of over one hundred thousand euros.
Read also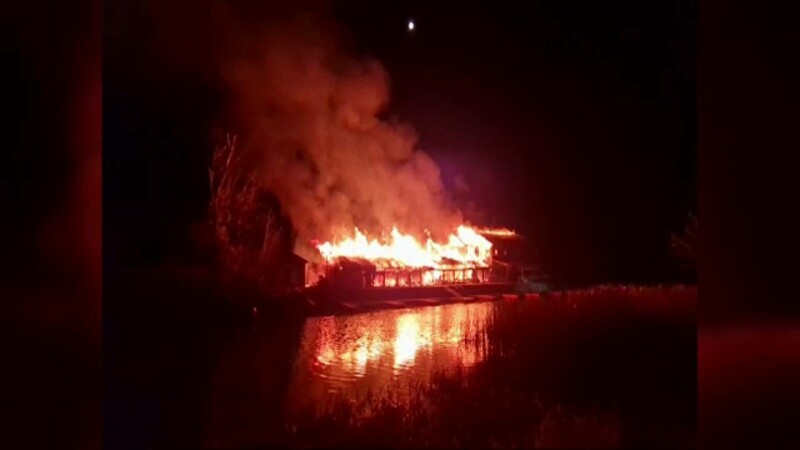 The file also includes intercepted telephone conversations, in which the businessman invited his friends to auctions. He asked them not to submit bids so that only the company controlled by him would remain in the running.
On May 24, prosecutors searched 15 addresses in Bucharest, Gorj, Giurgiu, and the Danube Delta. 500 thousand euros were confiscated then and several machines and houses worth five million euros were seized.
The three suspects are being investigated under judicial control on bail in the total amount of 1.7 million euros. Two other suspects, consultants in the field of European funds, are also investigated in this case.
An investigation of the show "Romania, I love you!" investigated the way in which over one billion euros from the European Union was spent in the Danube Delta. The journalists found a fish exchange with three derelict ships, an airport devoid of tourists and a city that pours sewage directly into the Danube.
Paul Angeles with: "I arrived at 26 Taberei street in the municipality of Tulcea. In this yard full of dilapidated warehouses, 20 companies have set up shop".
The journalists found out that these companies were operating in Tulcea only on paper.
Source: Pro TV
Tags: Danube Delta, companies, fraud,
Publication date: 24-12-2022 08:44