To see what a different Christmas meal could look like, with sarmale, beef salad and cozonac, we spoke with Adriana Sohodoleanu, PhD in the sociology of food practices, Andrei Roșu, promoter of veganism, and Ana Consulea, one of the most famous confectioners in Romania.
What a vegan Christmas meal looks likePhoto: Sara Green/Facebook
In the month of December, everyone pulls out the recipes of traditional dishes and starts the rush for pork, sarmales, sausages, piftie, beef salad, buns and others. It is not for nothing that it is also the season of advertisements for digestion or liver pills.
Of course, it is recommended that each of us moderates the amount of food consumed at family meals, but perhaps it is not a bad idea to try to put on the table something other than the eternal traditional heavy dishes – not that we have anything to do with them, but it's always good to know some alternatives too.
Here's what Adriana Sohodoleanu, doctor in the sociology of food practices, Andrei Roșu, promoter of veganism, and Ana Consulea, one of the most famous pastry chefs in Romania, recommend.
Cosmopolitan Christmas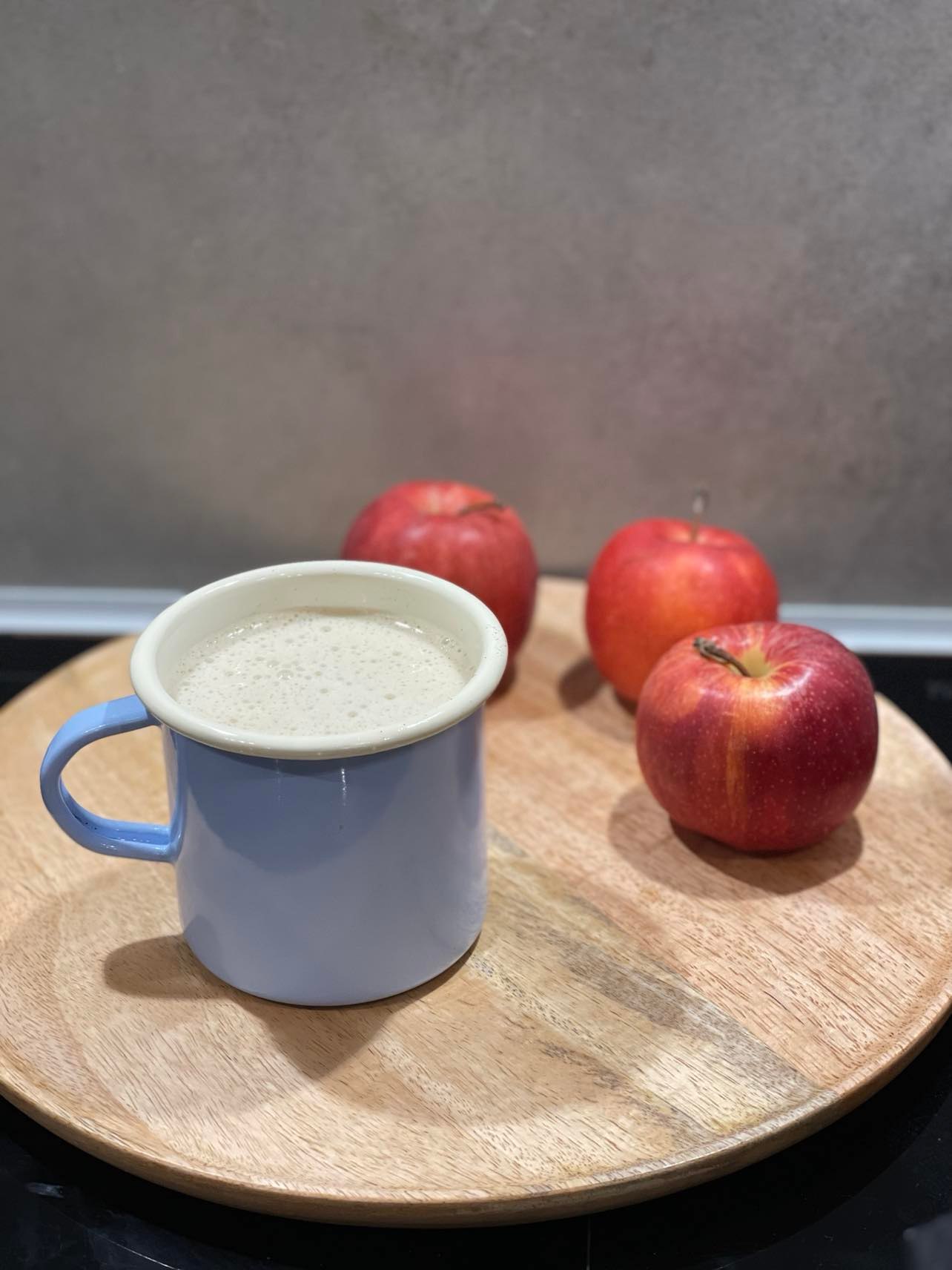 Wassail, the medieval British drink with which the apple trees in the orchard were honored to give a good harvest. PHOTO: Adriana Sohodoleanu/ Personal archive
For a cosmopolitan Christmas, Adriana Sohodoleanu tells us a little about what is put on the holiday table in other parts of the world.
For example, in Italy, on Eve, there is the "feast of the seven fishes", an Italian tradition that puts on the table soups like cioppino, noodles with grilled Sicilian anchovies, tuna and cherry tomatoes.
She also recommends us to try a Danish breakfast that is prepared on Christmas morning: "Risalamande, that is rice with milk in which an almond has been put. Whoever finds it is lucky for the next year."
Another suggestion is a Russian entrée: "Olivier salad, which was created by a Belgian chef in Moscow at the end of the 19th century and which evolved over time into the poor, by comparison, boeuf salad. Olivier, whose mayonnaise sauce remained a secret, had crayfish tails, wild goose and other delicacies, besides potatoes, peas, celery, cucumbers."
For the main course, Adriana would go for the Germans, who make Christmas goose stuffed with chestnuts, onions, apples, plums and is accompanied by red cabbage, potato dumplings, sauce and sauerkraut.
"For dessert, julfa cakes on Eve, because, although very traditional in Moldova, they have not been made for several decades and thus are exotic for the younger generation – julfa being hemp", suggests Adriana.
She also brings to the table stollen, the German cousin of Cozonac, but also Buche de Noel, the log cake from the French tradition, made in honor of the log that was once brought to the household and burned for 12 days.
Adriana also tells us about a Christmas tradition from the Land of the Rising Sun: "In Japanese style, we can put a bucket of chicken from KFC on the table. In Tokyo, the order is placed about two months in advance."
As for the drinks menu for the Christmas table, Adriana would go for the "sweet, spiced & spiked drinks" option: "Eggnog, grog, wassail (the medieval British drink with which apples in the orchard were honored, to give a good harvest – it's made from cider, ripe apples, egg, cream, spices. But also a homemade Irish chocolate cream or hot toddy, wine/beer/cider boiled with spices."
Sustainable Christmas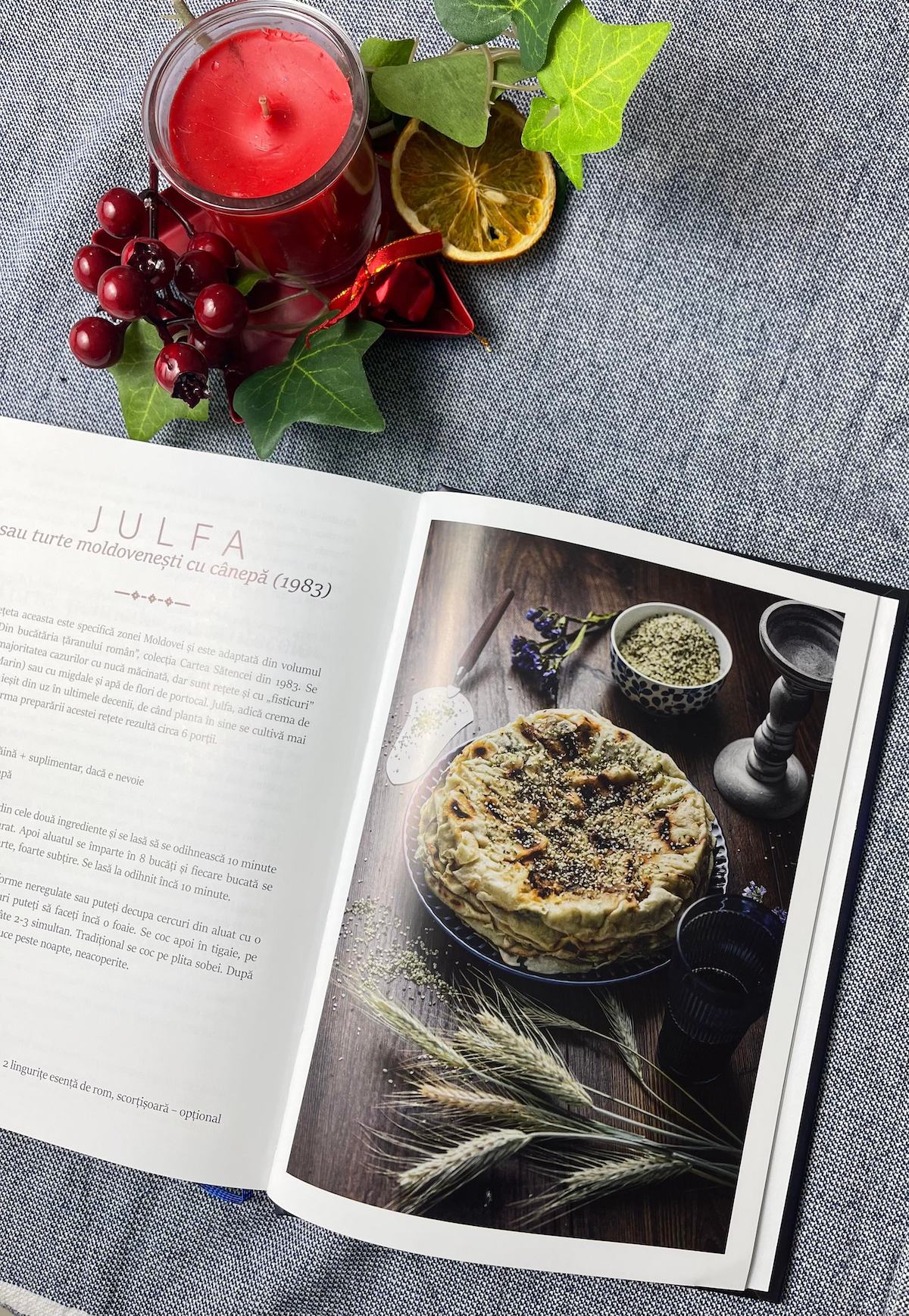 Juffle. PHOTO: Adriana Sohodoleanu/ Personal archive
Even if we opt for a traditional Christmas menu, Adriana reminds us that it is good not to waste food and that the menu of the first day of Christmas is easily transformed into the menu of the following days, so that nothing goes to waste.
"Cold steak is excellent in warm sandwiches – bread spread on the bottom with butter, on the face with mustard, slices of meat and pieces of cheese left over from the appetizer platters, pepper, put in the oven for a few minutes until it melts molally the cheese and to brown deliciously the bread with butter on the base.
Sausages become ragu sauce or meatballs for pasta. Cheeses can be melted in a fondue in which we put croutons from sliced ​​and uneaten bread.
The cake becomes a delicious pain perdu for breakfast. Cookies, cakes, muffins can become potato cake, according to Sanda Marin's instructions," suggests Adriana.
Vegan Christmas
Vegan Christmas meal. PHOTO: Sara Green/ Facebook
If you are a vegan or simply cut out so much meat and want to give up animal products at least this Christmas, find out that it can be done very easily and tasty.
Andrei Roșu is one of the best-known promoters of veganism and even has his own brand of vegan products – Filgud.
I asked him what the Christmas table looks like in his family and he replied that they eat almost the same things as "omnivores", but reinterpreted on a plant basis, from piftie, (non)boeuf salad and sarmale, to " jumări", "sausages", "happy pig's alms", cozonac, etc.
In this sense, Andrei shows me the Christmas menus from Rawdia (boeuf salad, vegetable aspic, pumpkin meatballs, root salad with soy mayonnaise, vegan sarmales in cabbage leaves with cashew dressing, lentil drob with cashew dressing cashew) and Sara Green.
Classic Christmas desserts…but different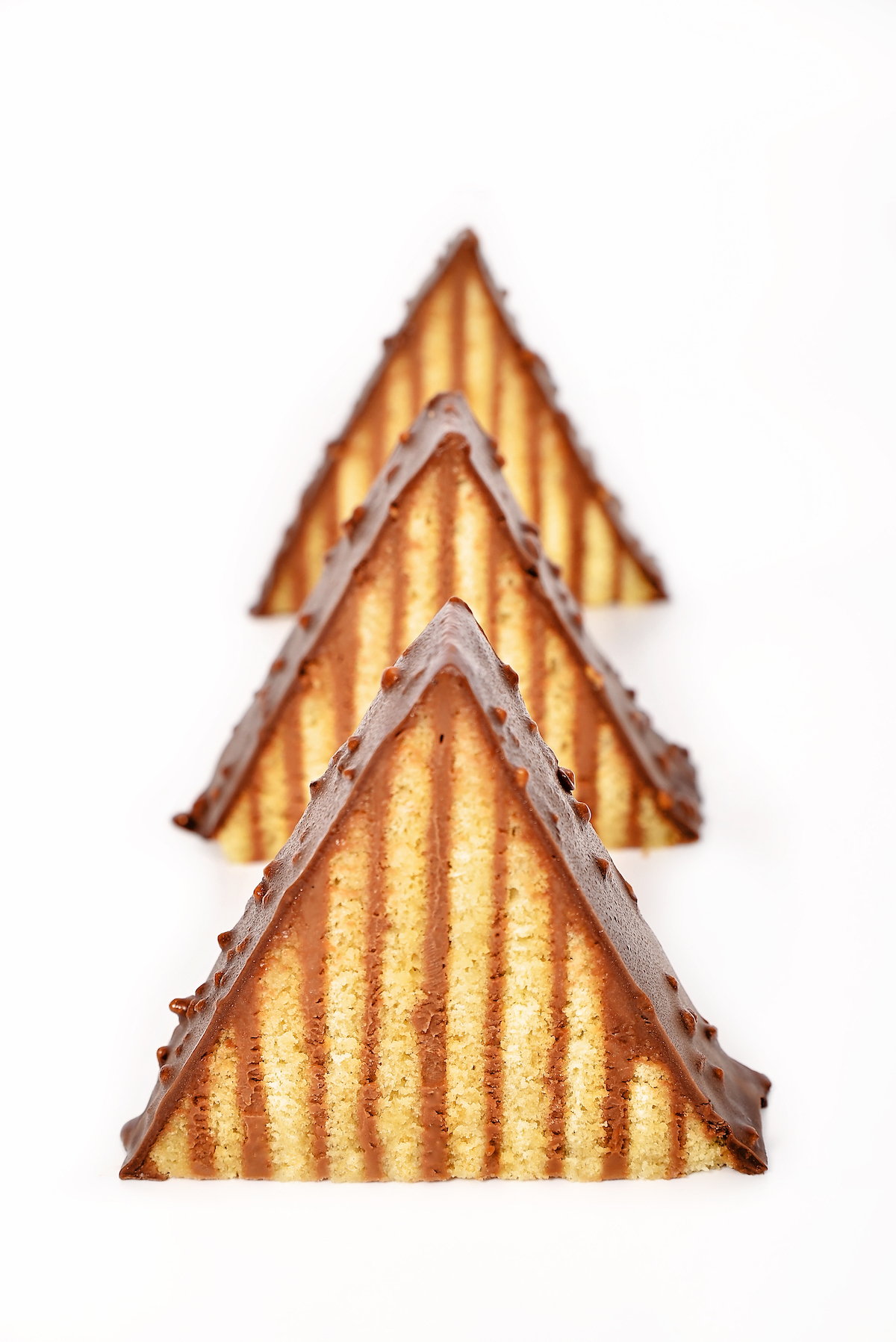 Carpathian cake. PHOTO: Ana Consulea/ Personal archive
Ana Consulea is a pastry chef and founder of Zexe Brasserie and Zelato. She says it's always "classic is fantastic" when it comes to local holiday desserts that take us back to childhood.
"Cozonac, croissants with magic, almonds, stuffed peaches, fondant, gingerbread, the Diplomat cake (New Year's cake)… It's as if we want to enjoy Christmas just like back then, and nostalgic cakes have this power, to make us we feel like children again, especially when they are very well made, delicious.
But also the cosmopolitan desserts, inspired by international confectionery, which we have adapted to the Romanian taste, are very much desired by our guests", says Ana.
The classic, fluffy, airy cake, full of walnuts, raisins and cocoa, remains the star of Christmas this year, says Ana Consulea.
"La Brioche Roumaine, as our foreign guests know it, has also reached the Christmas tables of Italians, Americans, Spaniards, and Canadians.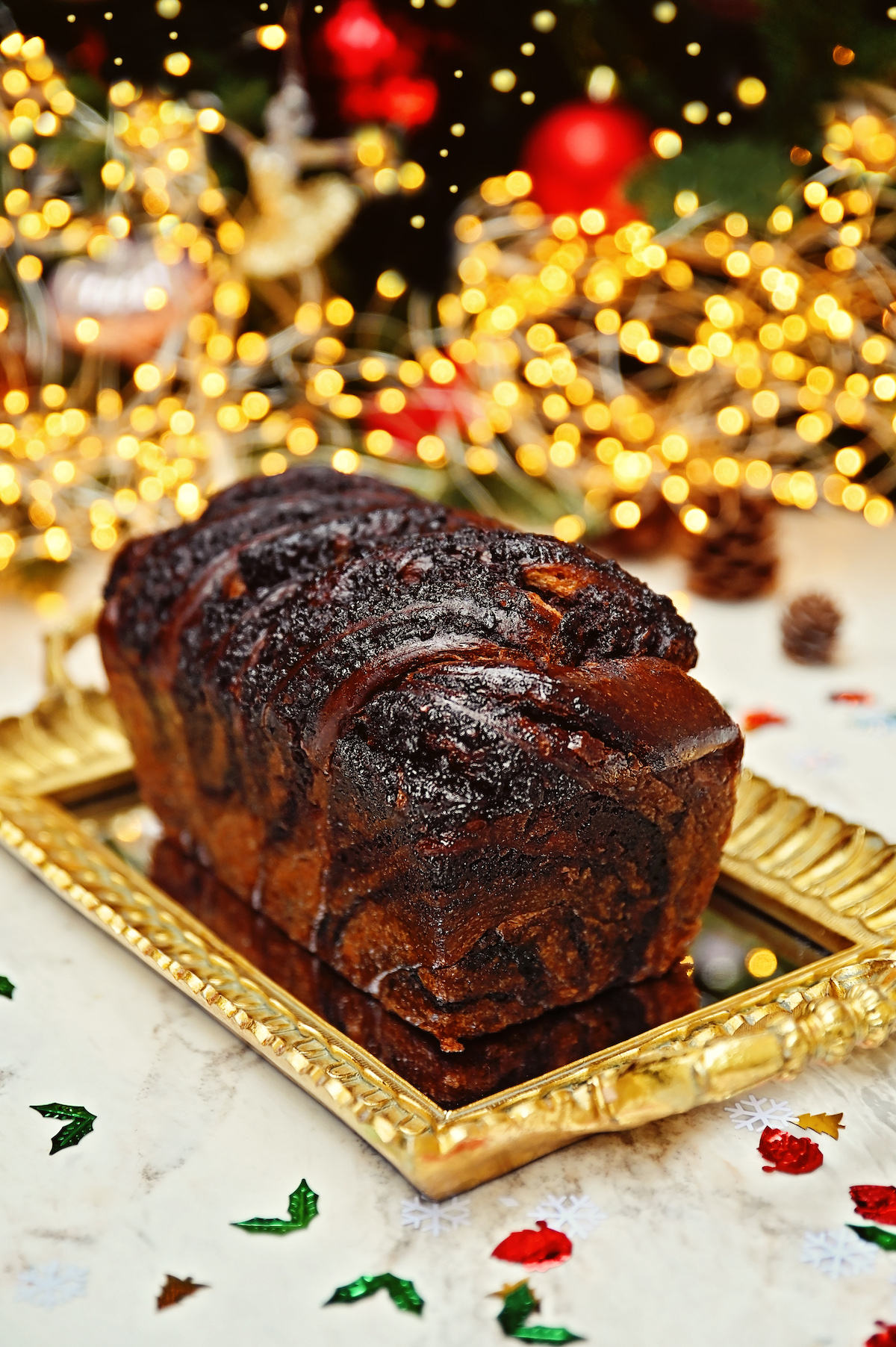 Syrup cake. PHOTO: Ana Consulea/ Personal archive
The classic cozonac is followed, or rather we would say competed, by the syrupy cozonac. It is the cosmopolitan version of cozonac, heavily soaked in alcohol, more specifically in wine. It was created according to the recipe of the Babka braided bun, which we chose to make our mark on and drowned in alcohol."
As for the Holiday cakes, Ana mentions that her most loved ones are: "Medovik, which originated in Eastern Europe, with perfect tops of honey, caramel cream and cream – perfect for the Christmas table. And for the night between years, I recommend Diplomat, the cake with biscuits, vanilla, whipped cream and fruit that our mothers and grandmothers used to prepare especially on New Year's Eve."
Ana continues the series of Christmas dessert recommendations with…cheque. "Classic, marbled cake – the 'mommy' cake as we call it, because it is inspired by our grandmothers' cake, and sophisticated cake for guests looking for bold combinations: citrus cake, chocolate and orange cake, plum cake, walnut cake and rum.
In the category of much-loved delicacies, there are also plums and oranges "dressed" in chocolate, which delight Christmas guests, almonds with chocolate and rum ganache, marshmallows with various flavors and colored fondants, favorites of young and old children alike.
Peaches filled with chocolate, rum and hazelnut – here's another dessert that makes us ecstatic. Our guests also prefer macarons, the famous French cookies that are also perfect for gift giving."
Another cake with a nostalgic charge and which marked the childhood of those born before the Revolution is the Carpathians. "Many tests preceded our version of the Carpathians, but the result also disappointed us, who are very demanding by nature," says Ana.
Finally, the confectioner's recommendation is that this year we find a balance between classic, nostalgic and sophisticated on the Christmas table. "A balance that will ultimately bring us and bring a lot of joy to our loved ones. As with wines – the best cake is the one you like."