According to the United Nations High Commissioner for Refugees, at the end of November, more than 4,751,065 refugees from Ukraine registered for temporary or equivalent protection status. Most of them are in Poland, Germany and the Czech Republic. In total, about 7.8 million Ukrainian refugees were registered in Europe.
By attacking Ukraine's energy infrastructure, Russia is trying to overwhelm the European Union with a new wave of refugees, Denis Shmihal charged on December 12.
He called on Western allies to provide Ukraine with Patriot air defense systems, among other defensive systems, to counter Russian attacks.
The previous day, Shmihal warned of "significant" power blackouts this winter after Russian missile strikes damaged "all thermal and hydroelectric plants" across the country.
Since October 10, Moscow has launched six mass attacks targeting Ukraine's energy sector, killing dozens of civilians and causing power outages.
Russia has fired more than a thousand missiles and munitions at energy infrastructure nationwide in the past two months, the head of the national operator, Ukrenergo, Volodimir Kudritski, said on December 9.
recommendation
A former judge from the Constitutional Court confirms that he received a phone call not to run. "And I have no candidate." The revelations, in tomorrow morning's Liberty
The latest nationwide attack on Ukraine took place on December 5, killing four and hitting energy infrastructure in at least three regions.
On December 4, Miguel Berger, Germany's ambassador to the United Kingdom, said the country expects a new wave of Ukrainian refugees in the coming weeks.
Earlier, Reuters reported that Eastern European countries were preparing to reopen reception centers and stockpiling food in anticipation of a possible new wave of Ukrainian refugees.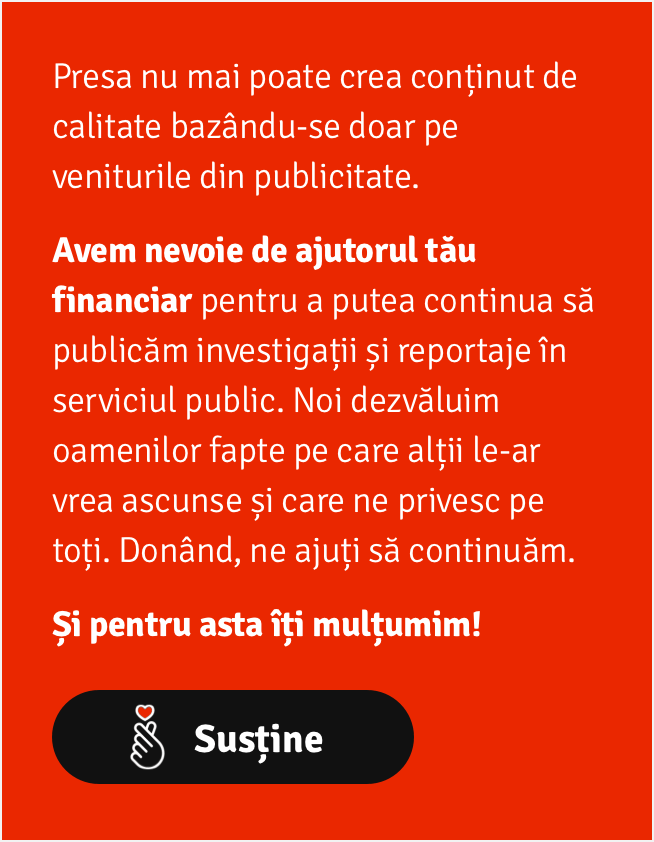 Follow us on Google News
GSP.RO
An Austrian, who lived in Romania, revealed what his wife told him about our country: "She told me that she would never…"
Playtech.ro
BOMB! Why didn't Romania enter Schengen, in fact. Honorary Consul of Romania Austria breaks the silence
Viva.ro
Shocking how a great artist of Romania died, at 60 years old. She was one of the most beautiful singers, but she ended up poor and sick
Observatornews.ro
A large state-owned company moved its money from BCR after the Schengen vote. It runs 12 billion lei annually
stirileprotv.ro
VIRAL VIDEO. Concert without spectators at the Christmas Fair in Calafat. Artist on stage: "All hands up. Very good"
FANATIK.RO
The 5 zodiac signs that can make a big wish come true by Christmas. The stars will help them
Orangesport.ro
Doctors, alert! World Cup fans in Qatar bring to the country a disease with a higher mortality rate than Covid-19. A third of those infected have died in recent years
HOROSCOPE
Horoscope December 13, 2022. Aquarians have accumulated enough worries about their health, especially those associated with work
advertisement
LIVE shopping session with AVON! Sign up to take advantage of discounts
Watch the newest VIDEO
Worldly news
News Romania