Other tropical cyclones around the world
Hurricane Fiona made the weekend news as it hit eastern Canada and swept away people's houses. Japan saw Tropical Storm Talas cause disruption from its torrential rainfall and Super Typhoon Noru (KardingPH) hit Luzon, Philippines.
Japan – Within the same week as Typhoon Nanmadol hit Kyushu, next up was Topical Storm Talas. Although this was not an intense cyclone it brought a huge amount of rain. This left thousands of people without running water or power in central Japan at the weekend after record rainfall. There was flooding and landslides with at least three people dead. Shizuoka Prefecture saw over 400mm of rain in 24 hours as Talas moved along the south coast of Honshu and over the central mountainous regions.
Philippines – It was the strongest storm for the Philippines this season and there were evacuations with five rescuers thought to have died in the floodwaters. One station measures 256mm of rain in 24 hours, (Subic Bay). STY Noru had explosively intensified to equivalent Cat5 status before approaching the north main island about 60 miles from Manila.932.7m
Noru is strengthening once more out over open waters of the West Philippine Sea/ South China Sea/East Vietnam Sea heading west towards Vietnam. The typhoon should make landfall by Wednesday with warnings and preparations beginning. This includes schools closing, boats seeking shelter or diverting and evacuations for those at risk of landslides or life-threatening flooding.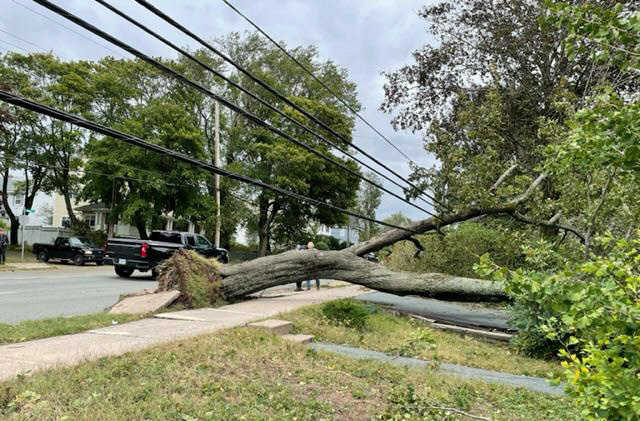 Canada – Hurricane Fiona made landfall as a post-tropical (equivalent Cat2) storm with the lowest pressure on record for Canadian land at 932.7mb. Fiona brought damaging winds, torrential rainfall, large waves and a destructive storm surge. The incredible footage of houses being swept out to sea will remain the most dramatic imagery of Fiona but for many Canadians, it was the number of trees and power lines down. The trees blocked roads and so access for power crews. Poles were broken, fallen trees damaged other things such as vehicles or homes and the weather was so vicious that conditions were unsafe for a good while. The CHC (Canadian Hurricane Centre) will be having a breather after such an incredible event.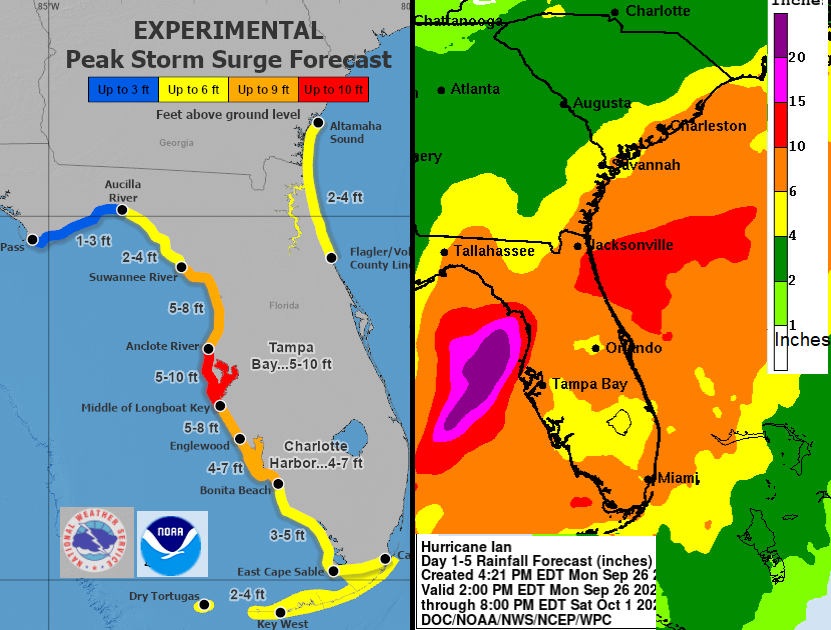 Early forecasts for effects of major Hurricane Ian on Florida
USA and Caribbean – Next up is Hurricane Ian, which has been rapidly strengthening on Monday. There are warnings for Western Cuba and Grand Cayman as it becomes a Major Hurricane with 3 to 10 inches of rain forecast and the risk of flooding and landslides along with the damaging winds. Then in the early hours of Thursday, it will approach the west coast of Florida, still as a major hurricane. Disney World will be keeping a close eye on this, with torrential rain forecast for mid week. 
Thanks to Lindsey Saunders for Nova Scotia, Storm Fiona photos. Top satellite image European Union, Copernicus Sentinel-3 imagery.
Tags: World Weather &nbspTravel

Source Link