The horse enthusiasts who arrived at the weekend in Daneş, near Sighisoara, were treated to a show at the trot.
The purebred horses offered unique performances, to music, to the applause of the tourists. With elegance, thoroughbred horses paraded to the applause of the spectators, at Daneș.
"It's the first time I come here, it was super nice. We like animals, behind what we saw here there is a lot of work".
"It's a unique show, special horses, I've never seen their performance before, I liked what they can do, and the children too."
Calypso, Dracula and Betty are among the stars of the event.
Read also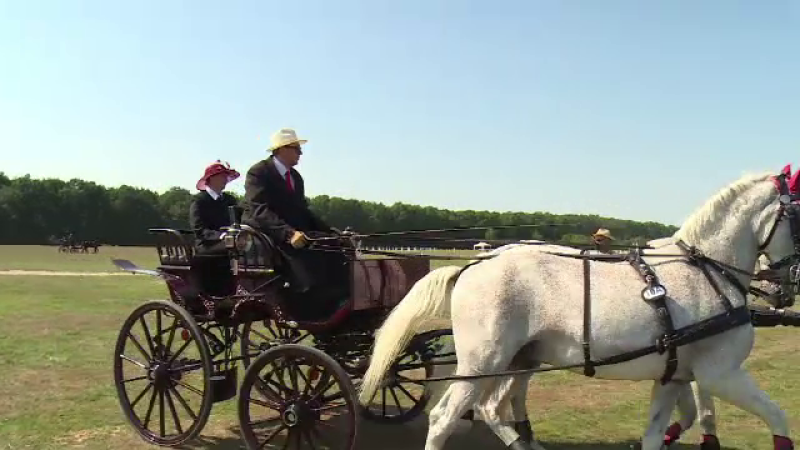 Alex, rider: "She is Betty, she is a Hungarian sport horse from the Hungarian pasture, she is very gentle, very docile. It is one of the best sports horses that Europe has. We prepare for shows daily, five out of seven days we do physical and mental training so that the horse retains what it learns".
Behind the performances are years of training
Ionut, horseman: "The horses went great, every time they take us by surprise. The wonderful audience collaborated with us and it was sensational as always".
Behind the performances are years of training.
Nicu Lazar, owner: "We have a herd of 23 horses from different breeds, starting with pure Spanish blood, lucitano, a cald from Portugal, Romanian semi-heavy, Noricăr which is also a semi-heavy, but from Austria. In recent years, the Romanian tourist and not only wants more and more to get closer and closer to animals".
At the end of the show, the audience had the opportunity to go backstage. The gates of the stables were opened for those willing to see the beautiful specimens even closer.
Source: Pro TV
Tags: horses, show, Sighisoara,
Publication date: 15-08-2022 07:38