"His theme Orbán is essentially migration"
Gabriel Andreescu interpreted for Libertatea readers the ideas from Viktor Orbán's speeches, in Romania or the USA, and how this will be reflected in the future of Hungary, but also about the dynamics of ties between Romanians and ethnic Hungarians. Director of the New Review of Human Rights, the activist has so far written four volumes about the issue of minorities in Romania.
"Memory, amnesia, history" conference. Photo: Eli Driu / Libertatea
Libertatea: If you also believe that Viktor Orbán's speech has racist elements, can you explain to the public, Professor, what are the arguments for qualifying it as such?
Gabriel Andreescu: Orbán repeats several times in his speech "we don't want to become a mixed race", "European peoples are mixed with people from outside Europe", "in the Carpathian Basin, we are not of mixed race". Not wanting to "blend in" reflects an antagonism that is the hallmark of racism. However, racism presupposes that antagonism results from a sense of the superiority of one's own race. Is this the case for Orbán? The question seems open to me.
I wouldn't approach a matter as serious as the one you raised by looking up the words and then looking in the dictionary – although the "dictionary" step is indispensable.
To give the meaning of what the Hungarian Prime Minister said in Tušnad, we have to inventory the rest of the speech and the multitude of statements and measures taken by Viktor Orbán over time. However, in what was said in Tušnad, and through his general policy, the Hungarian prime minister shows his refusal – on his own and on behalf of Hungary – to open the borders to "Islamic civilization, which is constantly moving towards Europe". Orbán's theme is essentially migration.
recommendation
INTERVIEW "Romania has no ambitions, but it is lucky"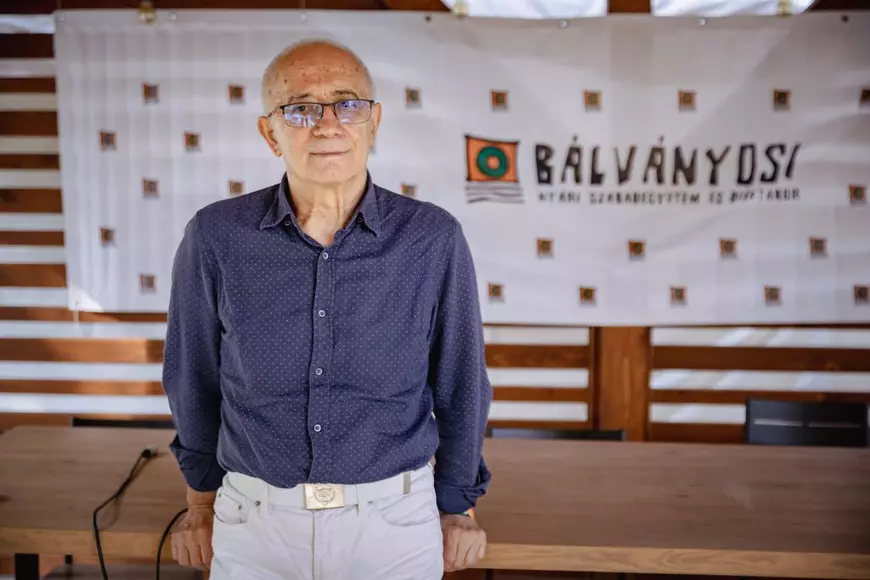 Photo: Eli Driu / Libertatea
-Does the refusal of migration represent a racist attitude?
– It can represent, but not necessarily. The changing public atmosphere in the West as a result of the migration of people from significantly different cultures makes the concern legitimate. There are democratic thinkers – a prestigious name is Giovanni Sartori (Italian political scientist, no) – who appreciate the increase in the proportion of Muslims in European countries as a danger to their stability.
Circumspection between Romanians and Hungarians
-At the Tusvanyos conferences, a study on anti-Hungarianism was presented. Among the results is the perception that Hungarians do not want to learn Romanian. Why are we so sensitive about this?
– Here we have a range of attitudes and behaviors towards Hungarians that they, and we Romanians, interpret as well. From negative attitudes to concrete discrimination and repression is a long distance. I don't think we can talk about repression in Romania today, but there are countless examples of discrimination and violations of the law regarding the Hungarians.
recommendation
As in the case of Amnesty International, Kiev said about the Council of Europe that it is pro-Russian, in 2017, when it adopted a resolution on minorities, proposed by Romania!
From my point of view, the attitude of Romanians today is largely hostile. There is another style that I also found among my students who said that they were once in Hungary and wanted to have a piece of bread and were not served because they spoke Romanian. This has never happened to me and I tried to deconstruct the cliché with them and ask them when and how it happened and discover that they were some borrowed memories. It is certain that the Hungarians also do not sympathize with the Romanians and behave hostile towards the Romanians. This happens too.
"Today's Hungarian world in Transylvania is oriented towards Budapest"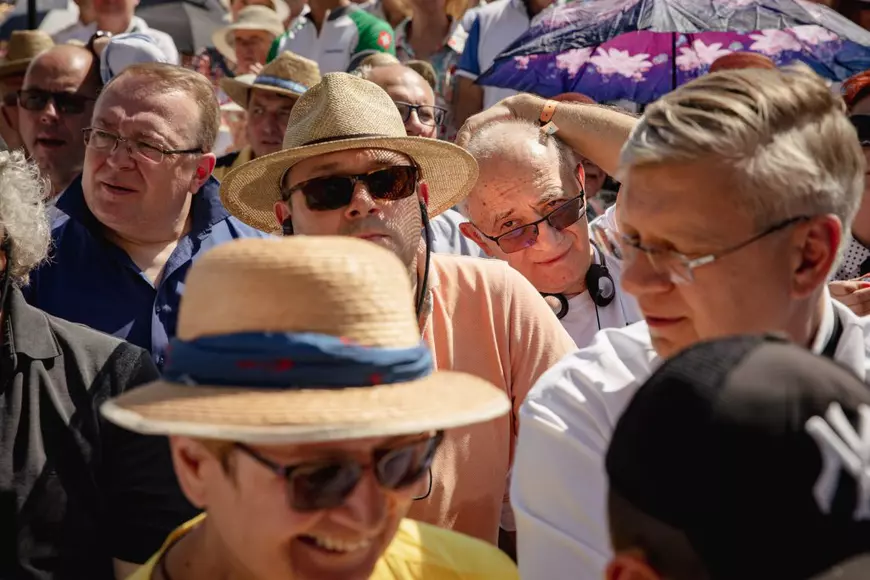 Transylvanian Hungarians have also integrated the attitudes of the Fidesz party, says Professor Gabriel Andreescu. Photo: Eli Driu / Libertatea
-What do we do with such situations?
-Ordinarily, the authorities should be above conflicts, unsympathetic attitudes. Unfortunately, the Romanian authorities are still in these years the actor that incites hostility.
recommendation
First senior Russian official to admit to young people: "We can't declare half the country a foreign agent"
On the other hand, today's Hungarian world in Transylvania is overwhelmingly oriented towards Budapest. They vote for Fidesz, and not only do they vote for Fidesz, but they have also integrated Fidesz attitudes.
The attitude towards LGBT, for example, which is treated as we know by the Orbán government, I saw that even among the Hungarians in Romania there is a tendency to absorb it.
And on the subject of Ukraine, in my opinion, the Hungarian government is doing an extremely ugly thing. Of course, he also started to accept the transit of weapons, but the permanent game that he plays within the European Union and even NATO about a kind of acceptance of the relationship with Putin and the criminal government in Russia, the way he sabotages certain decisions seems to me sad.
Sad for Hungary and Hungarians, this will pay off in time. In a way, Hungarian betrays a formidable capital of respectability: the revolution of 1956
1956 is when the Russians destroyed a passionate demonstration for freedom. A heroic moment that gave substance to Hungarian political life both before '89 and after '89. Any justification of Putin's war in Ukraine is an act of betrayal of one's own Hungarian memory.
"Orbán proved that he has a limited political vision"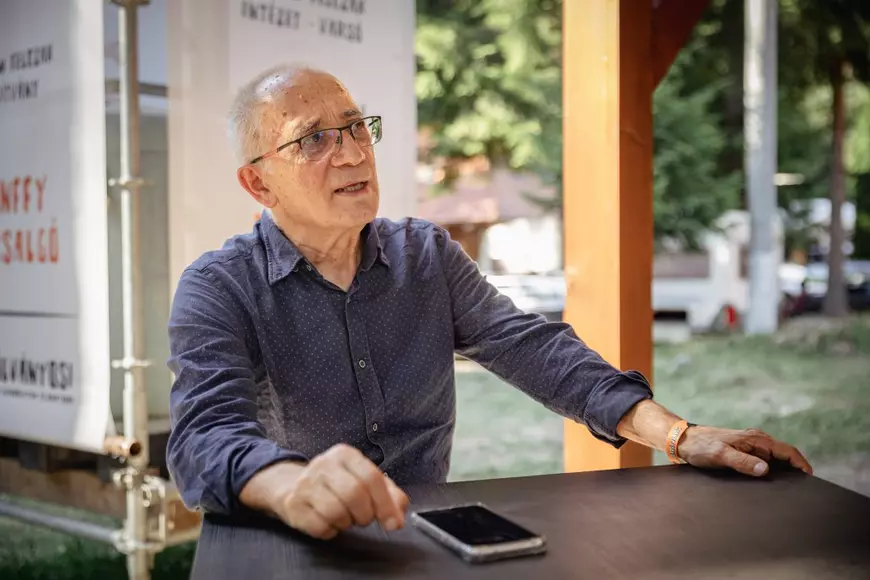 Photo: Eli Driu / Libertatea
-The 1956 revolution was given as a recent example in the Hungarian public space of tainted memory when Viktor Orbán did not want to condemn the atrocities in Bucea, Ukraine.
-Orbán actually proved that he has a limited political vision. That pays off over time, don't forget. It will always be possible to answer Orbán when he talks about Hungarian minorities in other countries with what he stated. The plight of minorities depends on the empathy of the majority towards the minorities, empathy is not a gift, it is a kind of duty.
You can understand the concern for the language used by Hungarians, their fundamental need to build their community around the language, respected to the point that we have a university system in Hungarian, but if you have no empathy for that tragedy, then how do you ask empathy?
"If Ukraine falls, nothing is certain anymore"
-I remember the abominable magazine Romania Mare and the language used in the public space to address minorities of any kind. Now the language is more politically correct. Does this also attract fairer behavior?
– That language is no longer possible, there is also legislation that no longer allows it. The kind of hatred expressed at the time when Vadim Tudor was talking about the available women from Budapest who could be the target of the Romanians is no longer possible. A lot has changed. This country has changed.
On the other hand, if that intolerable level of incitement to mutual aggression no longer exists, this background of hostility remains. I dare say there is a level of hostility above which indifference is added.
In the 90s, the Hungarian theme was a living theme, now it is not. Now, as far as I could trace, the indifference of the Hungarians is added. They enjoy the fact that it is much more convenient to take the plane to the world from Budapest, it is much easier to go to Budapest than to Bucharest.
This is their world. It is very good that this is the case, but on the other hand I think that that romantic period – a formula used by Marko Bella about those years when Romanians and Hungarians had a solidarity against evil – no longer exists.
Professor Gabriel Andreescu, in an interview with the Libertatea reporter. Photo: Eli Driu / Libertatea
It is formidable to stand in solidarity against evil. It's probably not so bad here that solidarity is needed.
"Russia is committing genocide on a large scale there"
-But we have evil on the border, the Russian threat…
-It is the theme that should accompany any conference. We are living in an extremely special historical moment. It is the moment when Russia attacks a state and a population without any scruples. Russia is committing genocide on a large scale there.
Orbán, for example, can be criticized for his ambiguous attitude at least, but on the other hand, Ukrainians have been well received in Hungary. Let's see how this solidarity holds up because Russia's attack is a major attack on everything and threatens Europe terribly if it is not stopped.
Ukrainians, as Zelensky says, by the way, are fighting for everyone. Give us arms, he says, for we are fighting, but give us arms. That's how it is! Any rational analysis sees that if Ukraine falls, nothing is certain.


Follow us on Google News
GSP.RO
In Romania she had a good job, but in 1983 she decided to flee to the USA and got a job as a maid. 40 years have passed since then, it's incredible what Ileana is doing now
Playtech.ro
SHOCK! Elena Băsescu, HOT appearance on the beach! UNREAL what was seen when he took off his clothes
Observatornews.ro
Archie, the 12-year-old boy connected to the machines, will be left to die today. The parents' fight to save him failed
HOROSCOPE
Horoscope August 6, 2022. Sagittarius have access to a different way of living in a moment of inspiration, when they will realize that they are freer than they thought
stirileprotv.ro
Terrible accident. Actress Anne Heche is in serious condition after the car she was in caught fire. Images from the scene of the disaster
Orangesport.ro
What happened to some Bucharesters after they went to the area of ​​ethnic Hungarians! "We were scared, we were warned. This world told us". Stunned, one of them said what happened
advertisement
Landlord or tenant? Answer the questionnaire and see what suits you
advertisement
7 Scandinavian brands from Modivo that you should not miss from your wardrobe
Watch the newest VIDEO