TOP of European airports with the most delays and canceled flights
The situation in the major European cities has become so serious that some have been delayed by more than two-thirds of their flights, while the one in Brussels, the capital of the European Union, has delayed almost 75% of flights.
This is largely due to the fact that more than half of European airport employees were laid off during the pandemic, as they now lack enough people to meet demand in the context of major tourist destinations having a first summer of normalcy after the lockdown. repeated due to the COVID-19 pandemic.
Delays and cancellations have been exacerbated by the fact that many industry workers no longer agree to work on the same wages, given the unprecedented wave of inflation in recent decades that affects all of Europe and other countries around the world. United States or Japan.
The situation has become so serious that Heathrow Airport, the largest in Europe, has come to limit the number of passengers leaving to 100,000 this summer to limit queues, baggage delays and cancellations. Airport officials also urged airlines not to sell tickets for flights that could be reduced.
At Frankfurt airport, Lufthansa, the second largest airline in Europe, was asking passengers in the air in early July to fend for themselves if they were unlucky enough to have their flight canceled.
"Due to the numerous flight cancellations, please make your own arrangements to continue the journey by train or to a hotel or home. Reprogramming or hotel reservations can no longer be made by colleagues ", was the message displayed at the airport.
Here are the European airports with the longest delays and most flight cancellations
Brussels Airport:
72% of flights delayed, 2.5% canceled
Frankfurt International Airport:
68% of flights delayed, 7.8% canceled
Eindhoven Airport:
67% of flights delayed, 1.8% canceled
London Luton Airport:
66% of flights delayed, 2.7% canceled
Budapest Ferenc Liszt International Airport:
65% of flights delayed, 2.1% canceled
Lisbon Airport:
65% of flights delayed, 4.8% canceled
Paris Charles De Gaulle Airport:
62% of flights delayed, 3.1% canceled
Amsterdam Schiphol Airport:
61% of flights with postponements, 5.2% canceled
Nice Cote D'Azur Airport
60% of flights delayed, 3.4% canceled
London Gatwick Airport
59% of flights delayed, 1.4% canceled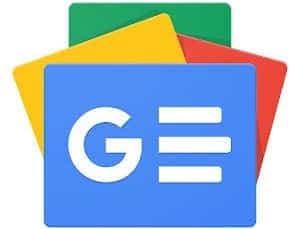 Keep up to date with the latest published articles. Follow Ziarul Unirea on GOOGLE ȘTIRI as well
The latest news published in Ziarul Unirea