The Ministry of Finance borrowed 1.35 billion lei from the market, over the scheduled amount, taking advantage of a decrease in interest rates compared to previous weeks.
The finances came out on the market with two bond issues. The securities maturing in June 2024 attracted subscriptions of 1.3 billion lei compared to a prospectus of 400 million lei. After several auctions missed recently due to high yields, MFP pushed the amount awarded to 85.3 million lei. The interest paid by the state, although remaining high at 8.75%, is down compared to the second half of June, when it exceeded 9% on medium and long maturities, both in the secondary market and in the two auctions in which Finance managed to borrow something.
READ ALSO PROFIT VIDEO NEWS TV Radu Puiu, Market Analyst XTB Romania: In Europe, the situation is more difficult. The economy is not so stable and the labor market is far from the US
The series of bonds maturing in July 2029 attracted offers of about 872 million lei compared to a prospectus of 400 million lei. The average award yield is 8.8% per year, up from 8.12% at the beginning of June or 5.19% at the end of January. At an auction maturing in October 2027 two weeks ago, the average yield reached 9.23%, so the situation is slightly improving in terms of the cost of public debt.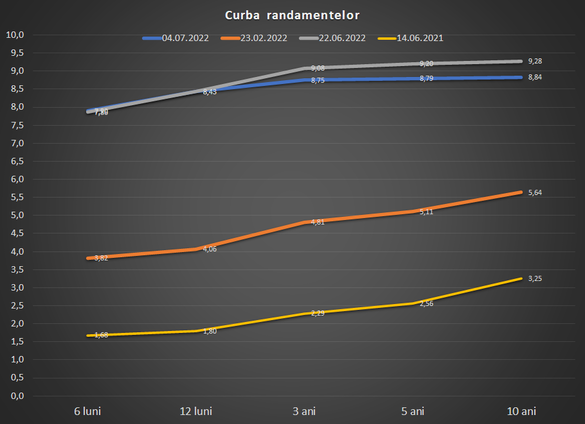 Yields have fallen in the last half month across the region, with the largest declines, by more than one percentage point, being in the Czech Republic and Poland, while for Romania and Hungary the improvements are more modest. Peripheral assets recovered slightly after ample sales before and after the US Federal Reserve's decision to raise key interest rates by 0.75 percentage points.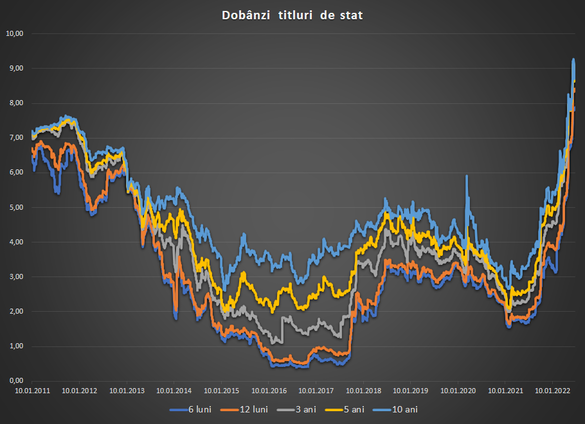 Securities in lei still have the highest yield in the region, almost one point above those of Hungary, while the Czech Republic is the best, with a 10-year interest rate below 4.5%.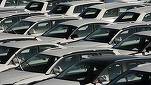 READ ALSO THE LAST HOUR The Romanian car market has been in decline for the first time this year
Year-on-year interest rates did not benefit from the same decrease, but to 8.43% below the anticipated inflation rate of 12.4% in the middle of next year. In the previous 12 months ended in May, inflation was 14.5%, the highest level since 2003.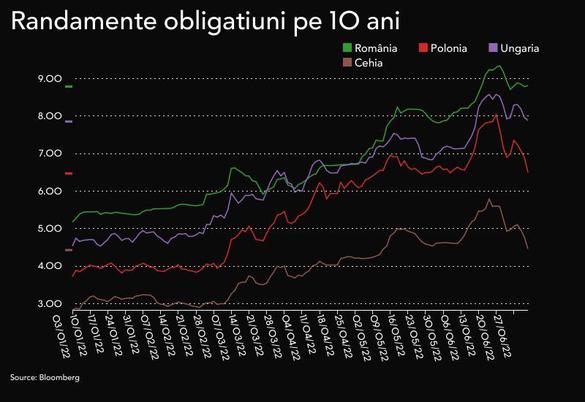 ING estimated the financing needs for June-December at 89 billion lei and decreasing the PNRR funds showed that the monthly issues of securities in the Romanian market should be 7 billion lei. in January-May only 39% of the financing needs had been covered. In June, MFP managed to issue only 1.9 billion lei in the primary market.