From a roller coaster that catches 180 km / h, to some beautiful but slow "old style" wooden ones, the most famous European amusement parks have a lot of attractions, both for children and parents. The one-day ticket generally costs over 45 euros, the food is not cheap either, but the parks have invested in more and more crazy things in recent years.
A Disneyland Paris castlePhoto: Astormfr, Dreamstime.com
Disneyland Paris
Opened in 1992, it is the busiest amusement park in Europe, with almost 10 million visitors a year in the years before the pandemic. It is successful due to the many attractions in the five "realms", attractions designed not only for children but also for parents. From pirate encounters to roller coasters and haunted houses, Disneyland remains number one. Kids will be thrilled by the Disney character parades.
The downside is that food and drink are expensive. For example, a small pizza in the shape of a Mickey Mouse costs 12 euros. In addition, at some attractions the queue can be 40-60 minutes and those who are willing to pay 5-12 euros extra to enter the priority lane (fast lane) win.
The ticket costs 62 euros / day
There are basically two amusement parks: Disneyland Park and Walt Disney Studios Park
PortAventura Park, Spain
PortAventura Park is one hour from Barcelona and has six different worlds to explore, from the Polynesian jungle to Sesame Street and China. It also has a roller coaster called The Shambhala and almost 4 million people come every year. The resort has six hotels, with a total of over 2,000 rooms.
Red Force (photo source Annachizhova, Dreamstime.com)
It is part, along with Caribe Aquatic Park and Ferrari Land, of PortAventura World, being by far the most popular amusement park in Spain.
Ferrari Land is home to Red Force, the tallest and fastest roller coaster in Europe. It reaches 180 km / h, reaches a height of 114 m and lasts only 22 seconds. The route is not short: 880 m.
The one-day ticket costs 48 euros for adults and 42 euros for children
Europa-Park
It is located in Germany, very close to the French city of Strasbourg and is the second most visited European amusement park, with over 5.5 million visitors before the pandemic.
It is appreciated for its attention to detail and diversity, but also because recently large investments have been made for a huge indoor space, with a Scandinavian theme.
Europa Park (photo Hai Huy Ton That, Dreamstime.com)
There are 13 roller coasters, the best known being Silver Star and Blue Fire. The ambiences of 18 European countries are recreated, from Russia to Iceland. The park is known for the fact that some roller coasters are really hard: Silver Star reaches 73 m in height, has a free fall of 67 m and the maximum speed that passengers feel is 127 km / h. Silver Star is also the second longest roller coaster in Europe, with a distance of 1.62 km. Everything takes 130 seconds.
The one-day ticket costs 55 euros for adults and 47 euros for children.
Prater, Austria
The nearest famous amusement park in Romania and one of the oldest such parks. Prater Wien is not as exciting as Disney Paris or Port Aventura, but it is known for its roller coaster and Wiener Riesenrad big wheel. It's a huge place, but the prices are right, Vienna being one of the most expensive European capitals.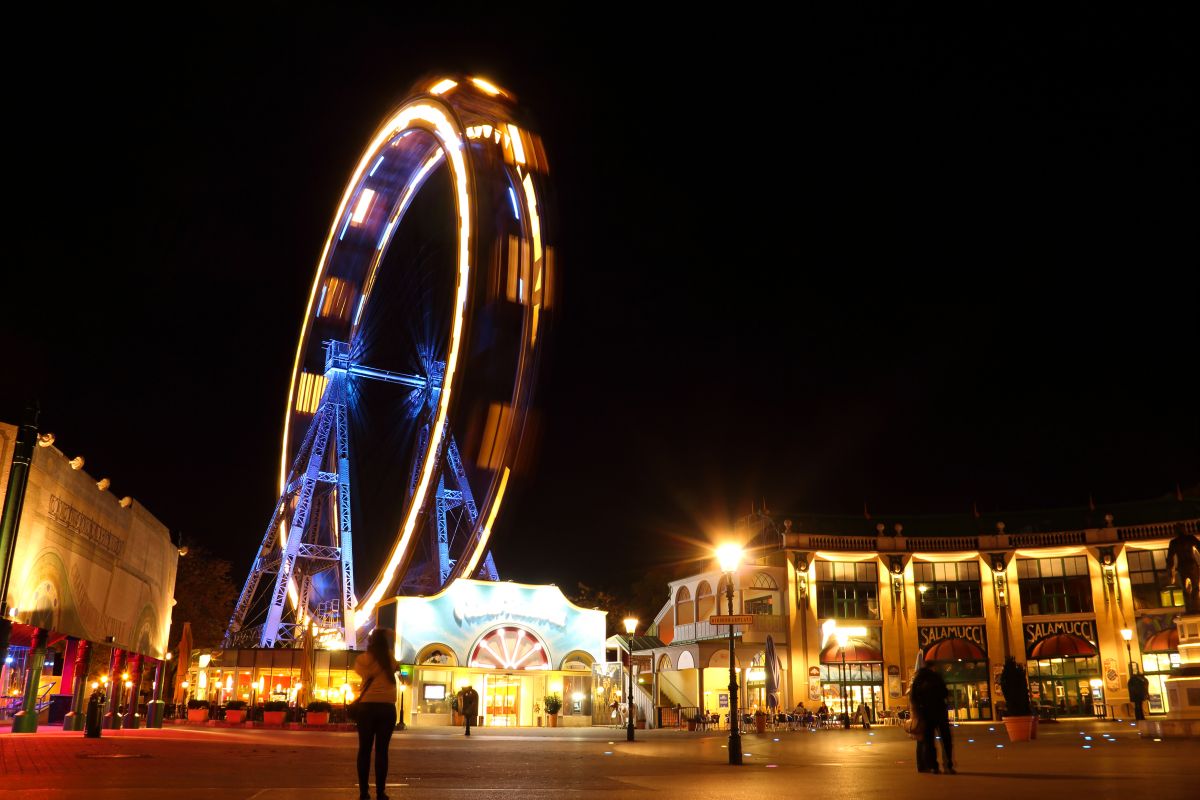 Prater, Vienna (photo Chuanwentao, Dreamstime.com)
Wurstelprater was named the park, which is the second oldest amusement park in the world, opened in 1766 on the Austrian emperor's hunting grounds. Emperor Joseph II opened the area to the general public and food stalls and restaurants began to appear. In 1895, the puppet theater and a miniature Venice appeared.
Admission is free, but each attraction costs separately. For example, on the Big Wheel the price is 13.50 euros.
Tivoli Gardens, Denmark
The oldest amusement park in the world opened in 1583, in Denmark, at Dyrehavsbakken, and was located on the royal hunting grounds, being opened to the general public only in 1756.
One of the most famous amusement parks in the world. Tivoli Gardens, opened in 1843 in Copenhagen and still operates today. Author Hans Christian Andersen was one of the first visitors, and Walt Disney also came here, inspired by the parks that would be madly successful.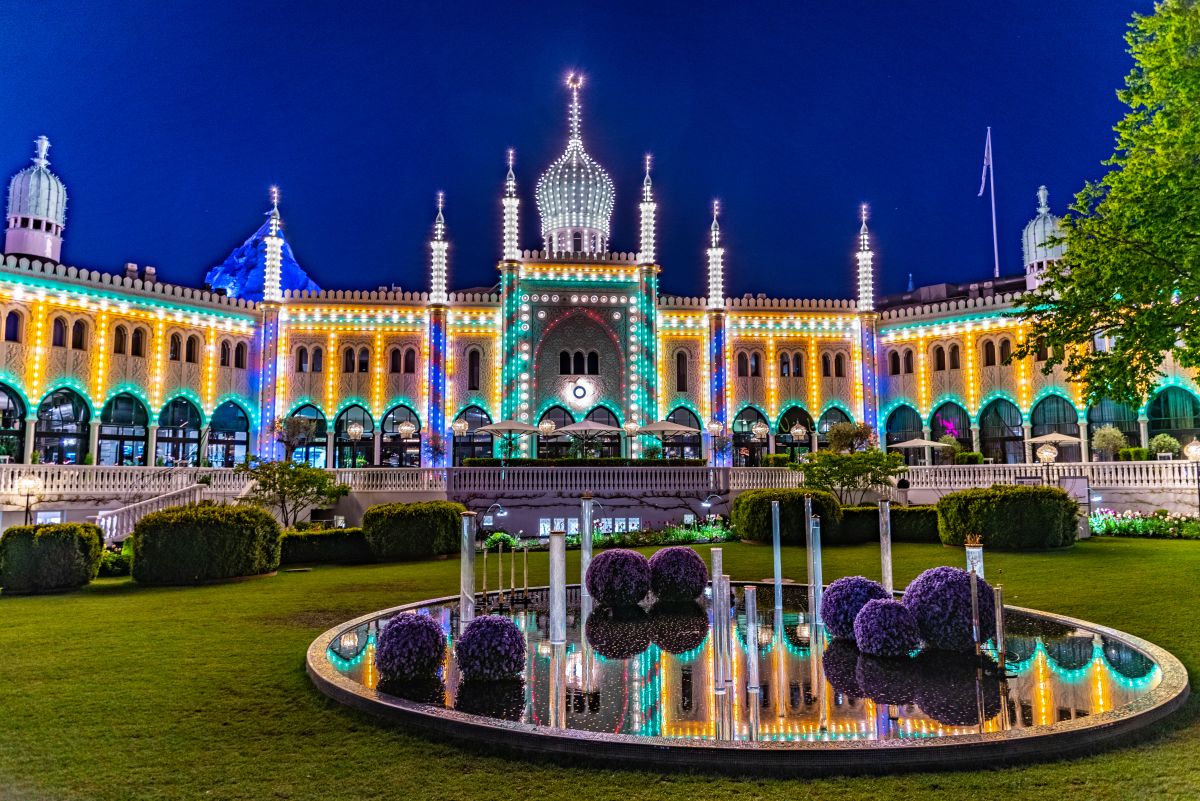 Tivoli Garens (photo – Dudlajzov, Dreamstime.com)
It is worth coming here for the atmosphere of nostalgia similar to that of 150 years ago. There are also wooden roller coasters, but not extremely exciting. The park is beautifully lit with lanterns at night.
Admission is 145 Danish kroner (20 euros), and for children between 3 and 7 years old the price is 65 kroner.
Asterix Park, France
40 km from Paris, Parc Asterix is ​​the meeting point for Asterix. Obelix and the Gauls, plus many worlds are recreated, from ancient Rome and ancient Egypt to the Viking world. There are also aquarpark areas, a bobsled track, tree houses and a recreated medieval village.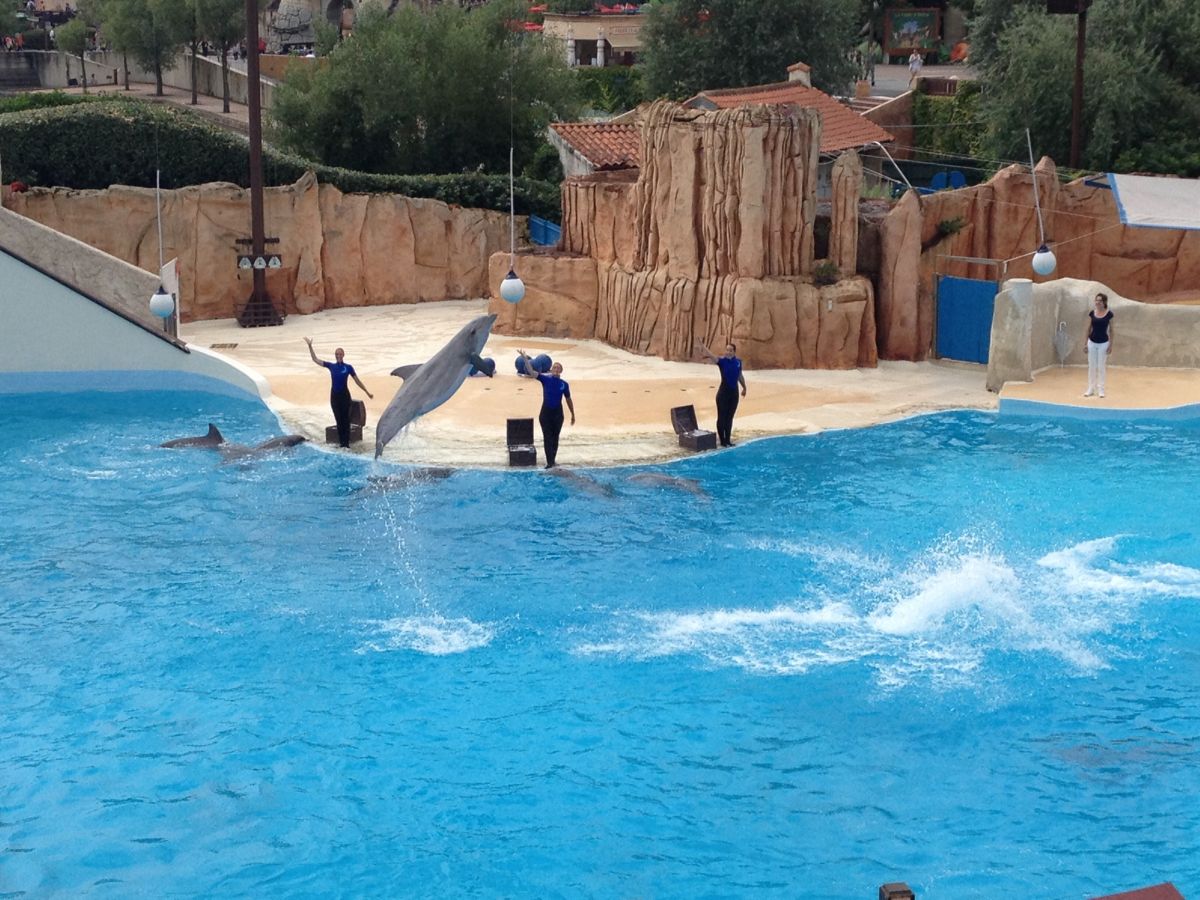 Parc Asterix (source – Wiktor Wojtas, Dreamstime.com)
The ticket costs 47 euros for adults and 44 euros for children between 3 and 11 years old.
Efteling, The Netherlands
The park is located near the Dutch city of Tilburg and the number of visitors has increased by more than 30% in ten years, to 5.5 million, because much has been invested in new attractions and recreation of new environments.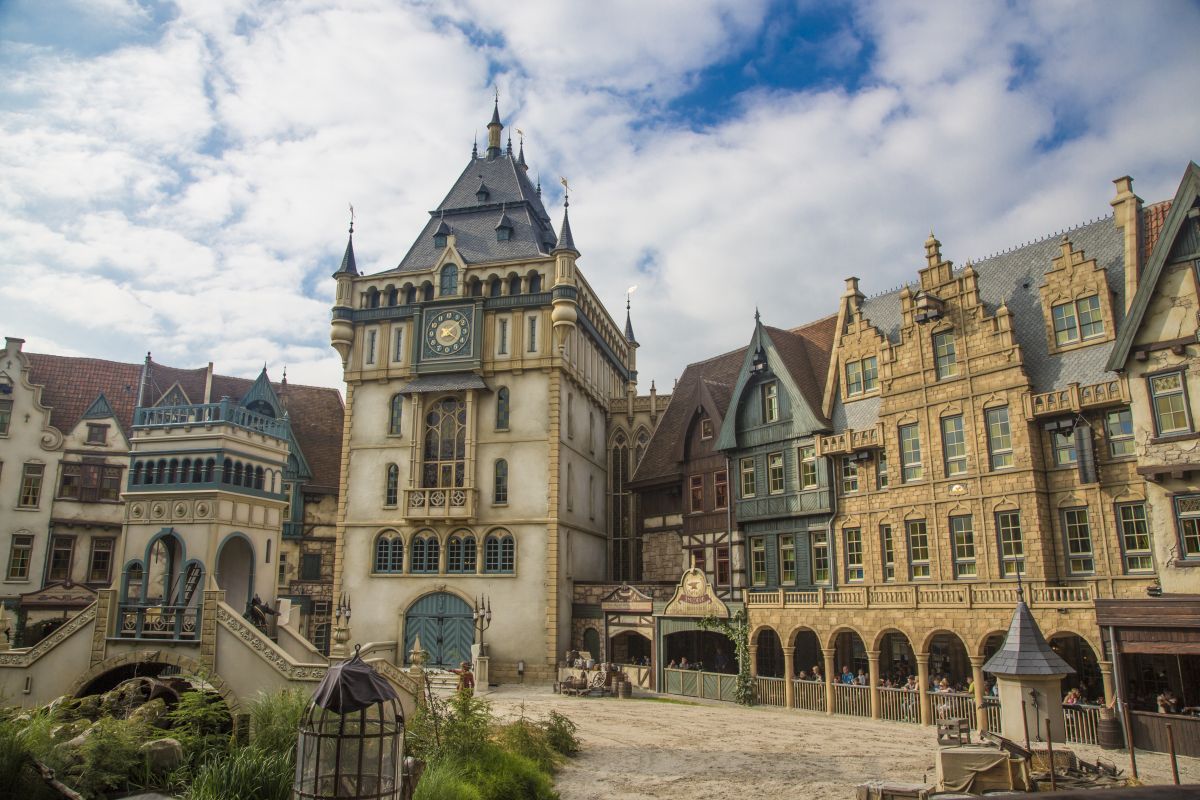 Efteling (source – Borlili, Dreamstime.com)
There are also water-roller coasters, lots of fairytale atmosphere and fantastic characters, including dragons and trolls. You can also visit a fairy forest and "dark ride" type attractions, with "ghost trains" that pass through various illuminated spaces, some fantastic, others that will scare you. Although it opened in 1952, the park has managed to stay fashionable, often introducing new things.
Tickets cost from 38 euros
Gardaland, Italy
It is located on the shores of Lake Garda in Italy and is visited by 3 million people each year. It has eight roller coasters and several water slides and ghost trains. It is famous for its attractions like Peppa Pig Land and Legoland Water Park. The resort has expanded over the last decade and the park is among the most profitable in Europe.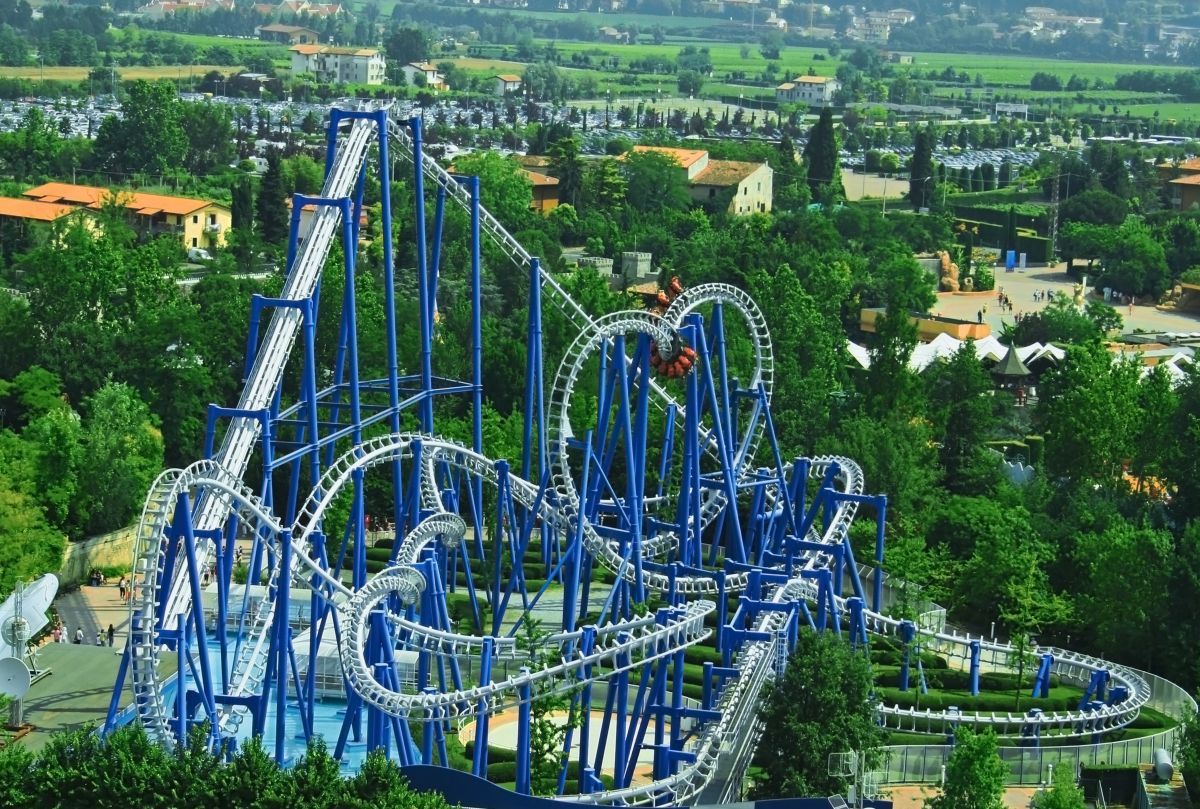 Gardaland (source – Elena Korsukova, Dreamstime.com)
The ticket is 44 euros
Legoland Windsor, UK
It opened in 1996 and had about 2.5 million visitors a year before the pandemic. It has all the "ingredients" appreciated by Lego fans: Lego City Driving School, the Dragon's Apprentice roller coaster and the Deep Sea Adventure.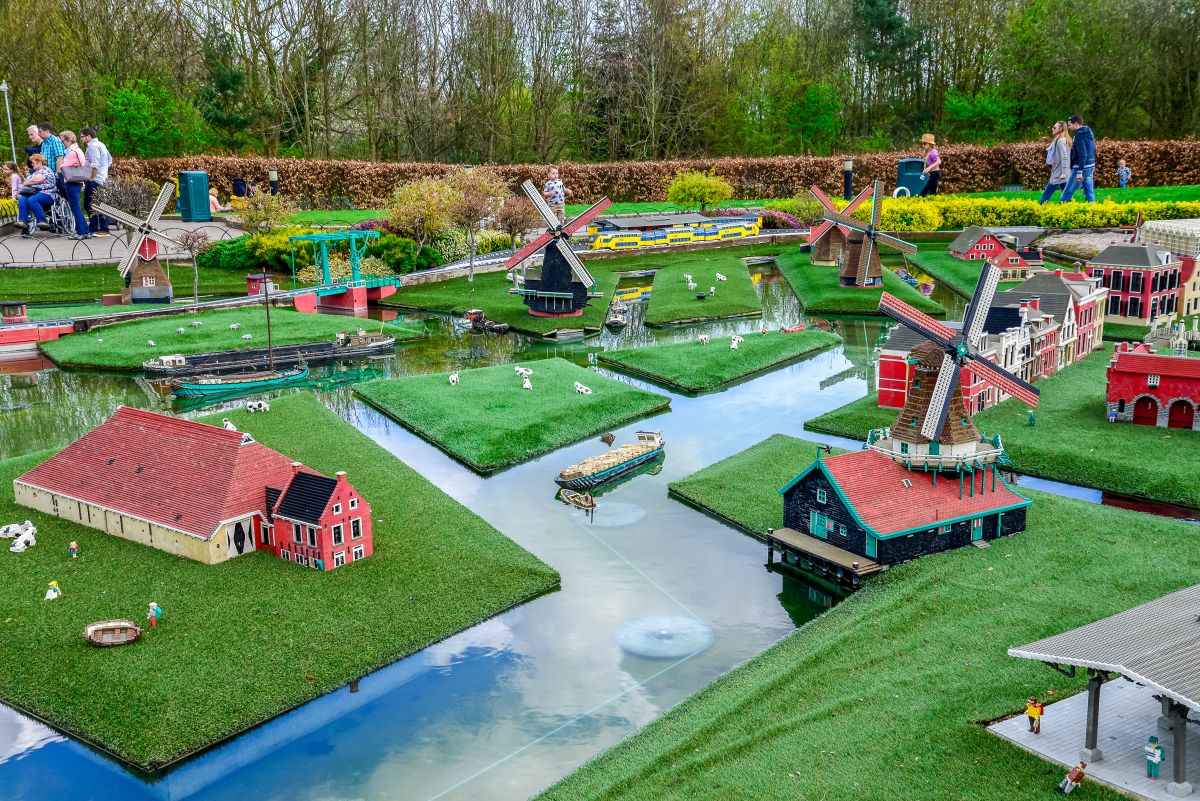 Legoland Windsor (photo – Anastasia Yakovleva, Dreamstime.com)
Since 2015 it has become a leader in the UK in the number of visitors and in 2020 it launched a new roller-coaster: Duplo Dino. The park was opened on the infrastructure of a park that went bankrupt in 1992: Windsor Safari Park
The ticket costs £ 62, but can be found for £ 30-32 on offer
Futuroscope, France
It is located near the city of Poitiers, opened in 1987 and is based on film and audio-video technologies. The attractions are futuristic and have a story of the future, whether it's going on a roller coaster ride, dancing with robots or traveling through time. There are holograms, 4D effects and live shows.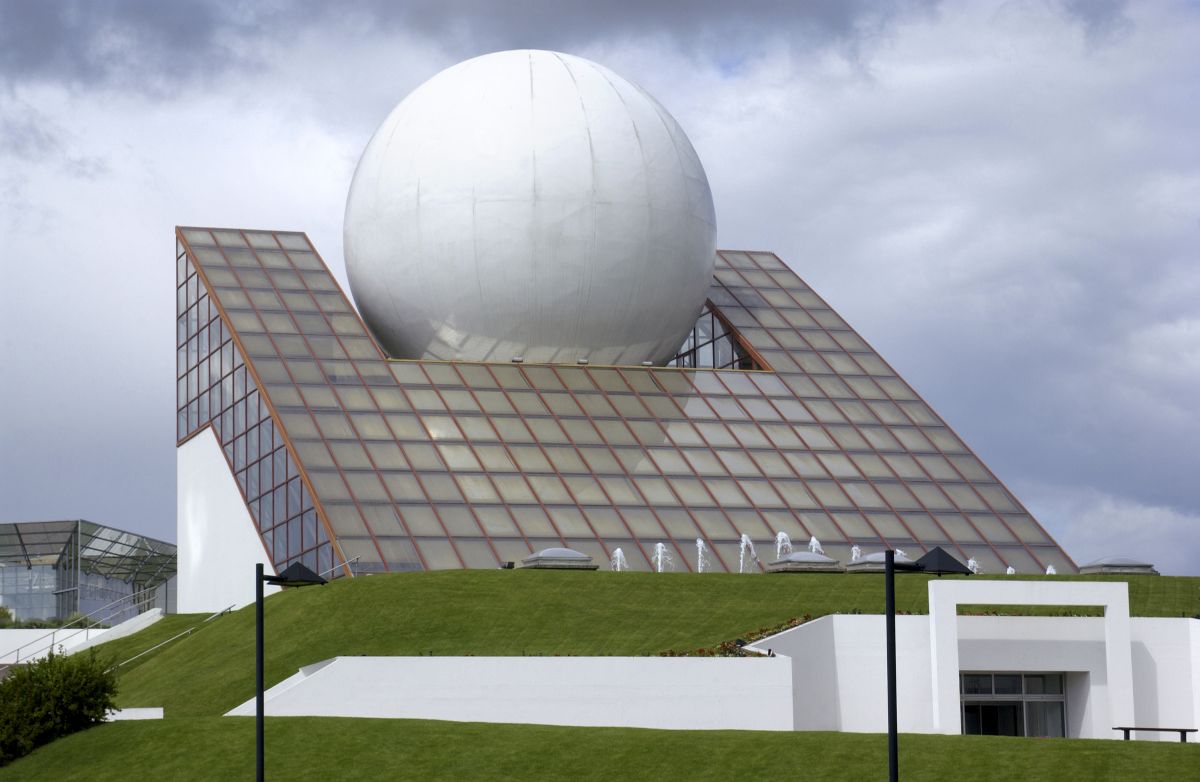 Futuroscope (photo – Steve Allen, Dreamstime.com)
A one-day ticket costs 38 euros
Grona Lund, Sweden
It is one of the oldest amusement parks in Europe, opened 139 years ago, when the first wooden carousels were installed. Some of the attractions from the beginning still exist today.
Grona Lund (photo – Anna Guryeva, Dreamstime.com)
The park is famous for its summer concerts, and over the years it has hosted famous artists: Jimi Hendrix, Lady Gaga, Paul McCartney, Bob Marley and ABBA.
It is smaller than other European amusement parks, and its expansion is hampered by the fact that it is close to the center of Stockholm, on the island of Djurgarden.
Ticket: 425 Swedish kronor (40 euros).
Photo source: Dreamstime.com