The Virtual Private Space from ANAF is improving: What will the new functionality help with
SPV (Virtual Private Space), the free service from ANAF, which provides users with a series of tax activities and exempts them from queuing at the counters of institutions, is improved with a new option for the approximately two million citizens Romanians who have an account.
With the help of SPV, Romanians can, among other things, submit declarations or applications, request documents or have the opportunity to verify their own tax situation. Thanks to a draft law recently launched by the Tax Office in decision-making transparency, Romanians who have accounts in the SPV will also benefit from the "contact form" functionality.
What will the new functionality help you with, concretely
With the help of this new option, requests for guidance and assistance in the field of tax legislation and in the field of information technology, notifications, petitions, complaints can be addressed, according to the document consulted by Economica.net.
It should be noted that for many categories of taxpayers, registration in the SPV is still optional, but registration in the SPV has become mandatory, starting March 1, 2022, for the transmission of applications, documents or any other documents to the tax authorities by taxpayers who carry out activities. economic activity in a form of authorized activity.
The obligation is addressed, in accordance with the law, to legal persons, associations and other entities without legal personality, natural persons pursuing a liberal profession or pursuing an economic activity independently as authorized natural persons, sole proprietorships and family businesses.
Please note that natural or legal persons holding qualified digital certificates may apply for registration as SPV users on their basis.
What other news does ANAF have during this period
Another novelty that ANAF transmits during this period refers to the people who earn income from independent activities. May 25, 2022 is the deadline by which the Single Declaration can be submitted. People who do not submit the document can be sanctioned with a fine of up to 500 lei!
This year, the Single Declaration comes with important changes. For example, retirees must also submit the Declaration under certain conditions.
"Thus, they are not exempt from filing the single return and paying tax payments for income they earn, in addition to their pension, from self-employment, from intellectual property rights (except for those for which the tax is withheld at source), the transfer of use goods (rents), agricultural, forestry and fishery activities for which the net income is established in the real system, the transfer of securities and any other operations with financial instruments or income from other sources for which there is an obligation to submit this declaration.
If they received such income last year, retirees must submit the Single Declaration and pay the related donations by May 25th. According to the Fiscal Code, the tax due for the incomes listed above is 10% ", explain the EY Romania specialists.
Source: playtech.ro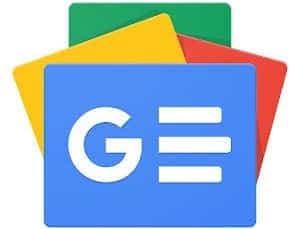 Keep up to date with the latest published articles. Follow Ziarul Unirea and GOOGLE NEWS
The latest news published in Ziarul Unirea