The COVID-19 epidemic in North Korea could cause a major health crisis. The harsh warning of the specialists
The COVID-19 epidemic in North Korea could cause a major health crisis, experts say. The virus could spread quickly, mainly due to the lack of a functioning medical system, experts said.
North Korea's recognition that it is battling an "explosive" outbreak of COVID-19 has raised concerns that the virus could devastate a country with a poorly resourced health system with limited testing capabilities and no program. vaccination.
The country on Thursday confirmed its first COVID-19 infections since the pandemic more than two years ago, moving to a "maximum emergency epidemic prevention system" and imposing national isolation. The first COVID-related death was reported on Friday.
The state media has not confirmed the total number of cases of COVID-19 so far, but said that more than 350,000 people have shown symptoms of fever since the end of April.
Like Eritrea, North Korea has not started a vaccination campaign against COVID-19, according to the World Health Organization (WHO).
The global COVAX COVID-19 vaccine distribution program has reduced the number of doses allocated to North Korea, as the country has so far failed to arrange any shipments, apparently due to international monitoring requirements.
Pyongyang has also turned down offers of vaccines from China.
North Korea said last year it had developed its own PCR equipment to perform coronavirus tests, and Russia said it had delivered a small number of test kits.
International experts say that the pace of testing so far suggests that North Korea cannot cope with the number of symptomatic cases it has reported.
By the end of March, only 64,207 of North Korea's 25 million people had been tested for COVID, and all results were negative, according to the latest WHO data.
"North Korea has tested about 1,400 people each week. Assuming they were at full capacity, then they could perform a maximum of 400 tests a day – not nearly enough to test 350,000 people with symptoms, "said Kee Park of Harvard Medical School, who worked on support projects. in North Korea.
It is unclear whether North Korea has imposed an obligation to wear a protective mask since the beginning of the pandemic. Citizens have sometimes been seen wearing masks, but also without masks, at major political events attended by tens of thousands of people.
Kim was first shown wearing a mask at a meeting on Thursday.
North Korea ranks last in the world in its ability to respond quickly and mitigate the spread of an epidemic, according to the latest Global Health Security Index in December.
Although it has a large number of qualified doctors and the ability to quickly deploy and organize staff in the event of emergencies, North Korea's health care system is under-resourced.
Each North Korean village has one or two clinics or hospitals, and most county hospitals are equipped with X-ray facilities, "although not necessarily functional," the WHO said in its 2014-2019 country cooperation strategy report.
Kwon Young-se, nominated by South Korea for the post of unification minister in charge of inter-Korean relations, said in his confirmation hearing on Thursday that the North is believed not to have even the most basic medical supplies. would be painkillers and disinfectants.
An independent UN human rights investigator reported in March that northern COVID-19 restrictions, including border closures, could have prevented massive outbreaks "albeit probably at considerable cost to the wider health situation".
"Chronic problems affect the country's health system, including insufficient investment in infrastructure, medical staff, equipment and medicines, poor electricity supply and inadequate water and sewerage facilities," the report said.
The epidemic could be a political challenge for the authoritarian leader of the North, North Koreans, who have deserted in the South, said.
"Kim has ordered the mobilization of reserve medical supplies, which means that North Korea will now use war reserves and that general hospitals have run out of medicine," said Thae Young-ho, a former North Korean diplomat who deserted. in the South in 2016 and is now a Member of Parliament.
Ji Seong-ho, another South Korean lawmaker who left the North in 2006, said the virus could spread quickly, in part because of a lack of a functioning medical system.
"A huge number of people died during the famine (since the 1990s) after typhus broke out. It was a nightmare for the North Korean regime and the North Korean people, "Ji said in a parliamentary session.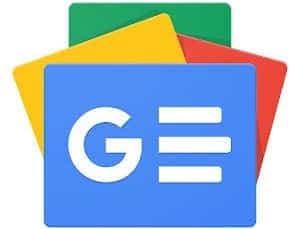 Keep up to date with the latest published articles. Follow Ziarul Unirea and GOOGLE NEWS
The latest news published in Ziarul Unirea