THE HOME
»
Economic news
»
Free organic milk for students. 56 schools in Brașov benefit from natural products
Video
Organic dairy products from local producers, free for students. It happens in the city of Brasov, within the so-called Horn and Milk program. It's a chain from which everyone wins: Both students, who consume organic dairy, and farmers, who have many orders secured.
See also
Gheorghe Râpeanu has a farm with 70 cows, in Crizbav, in Brasov County. Produces at least one ton of milk daily in an organic system.
Gheorghe Râpeanu, farmer: We take them out in the pasture in the summer, they eat green grass and they are free in the pasture. We give organic fodder, alfalfa, hay, we don't give chemicals on the land, we don't give complexes, we give manure, naturally. And that's the difference, it's organic milk, natural milk, good milk.
56 schools in Brașov benefit from natural products
In addition to Gheorghe Râpeanu, there are another 31 farmers, all organized in the cooperative that won the offer to distribute dairy products in schools. No less than 56 schools in Brasov will benefit from natural products. The 1900 cows give 600 tons of milk per month, and 20 tons of this quantity cover the need for dairy products in schools.
Aurel Blaj, cooperative representative: We have two collection routes. The two collection routes start from Viscri and reach Întorsura Buzăului. We have two milk cisterns, of the cooperative, with which we do the collection. The milk is analyzed at the moment, before being collected, it is analyzed. If it matches the parameters, it is received.
From cows, milk reaches either the packaging plant or the yoghurt plant. The last one is from one of the farmers. Boxes of 200 milliliters of milk or 125 grams of organic yogurt then reach the students' benches. The cost paid by the City Hall is 80 money plus VAT, for each box.
Elena Crețoi, director of School 5 Brașov: We ensure an active participation in the development of the activities of our producers. We are thus stimulating our producers, because we need this.
Flavia Boghiu, Deputy Mayor of Brașov: First of all, children will have access to quality and organic products. Given that the offer was won by a cooperative, an association of about 30 local producers, it is a chance for them to enter the market for the supply of organic dairy products, in this way, to develop their capacity.
The organic quality of the dairy products from the 32 farmers is attested by a specialized French body and constantly monitored, right from the grass. The milk will be delivered next week.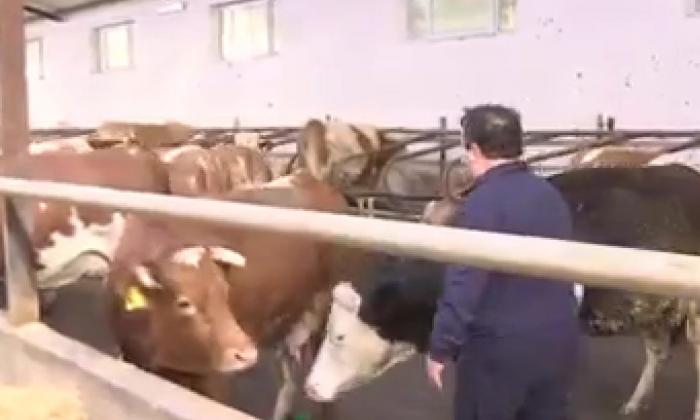 You can also watch Observator news on Google News!