In recent days, a series of attacks have targeted targets in Transnistria, a separatist region in Moldova, backed by Russia.
Russian soldiers on the border of TransnistriaPhoto: Amos Chapple / Zuma Press / Profimedia Images
The Ukrainian Defense Ministry described the events as a "planned challenge by the Russian special services". The President of the Republic of Moldova warned that these were an attempt to escalate tensions, blaming the "pro-war factions" within the separatist territory.
Russia and the Experts accuse Ukraine of claiming that the blows have left its territory.
Al Jazeera is trying to find out why Transnistria is important in the context of the ongoing conflict between Russia and Ukraine.
What is Transnistria?
Transnistria is a narrow strip of land between the eastern bank of the Dniester River and Moldova's border with Ukraine.
Out of a total population of about 470,000, ethnic Russians and Ukrainians together are more numerous than ethnic Moldovans.
Although internationally recognized as part of the Republic of Moldova, Russia-backed separatist territory has been under the control of separatist authorities since 1992, after the collapse of the Soviet Union sparked a conflict between the newly independent Republic of Moldova and separatists seeking to maintain Soviet ties.
No country, including Russia, recognizes the territory as independent, but the Moldovan authorities have no control over the region, which functions as a separate state.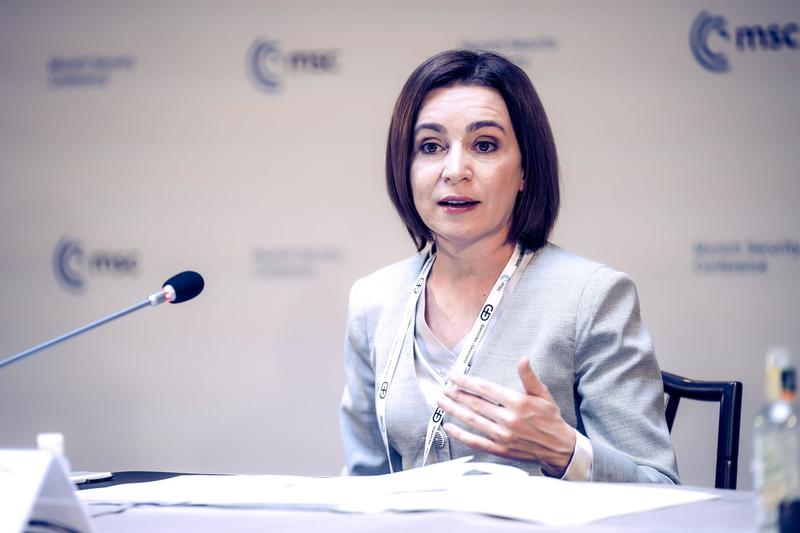 Maia Sandu Photo: Facebook Maia Sandu
What does Transnistria have to do with the Russian-Ukrainian conflict?
Russia has about 1,500 troops in Transnistria, which Moscow calls a "peacekeeping" force. Kiev is worried that these forces could be used to attack Ukraine from the west.
Russia carried out military exercises in the region recently, on February 2, and said that the Russian presence is essential to protect its citizens in the area and to maintain peace between Moldovans and Transnistrians.
If Russian President Vladimir Putin decides to involve Transnistria in the war to some extent, it has little leverage to refuse, as it remains economically dependent on Russia, including for free gas.
What are Russia's interests in Transnistria?
Rustam Minnekaiev, deputy commander of Russia's central military district, was quoted last week by state news agencies as saying that Russia is seeking to take control of southern Ukraine, which would allow it access to Transnistria.
It is unclear whether the Russian military, involved in the struggle for the conquest of eastern Ukraine, could conquer more territories in southern Ukraine and advance on Moldova.
But Russia could eventually try to use Transnistria to help the front with medical and food aid, guarding convoys and securing the rail network, and providing a safe space to refuel, repair equipment and regroup.
Ukrainian President Volodymyr Zelensky has warned that Russia's invasion of his country was just beginning and that Moscow intends to seize territory in other countries as well.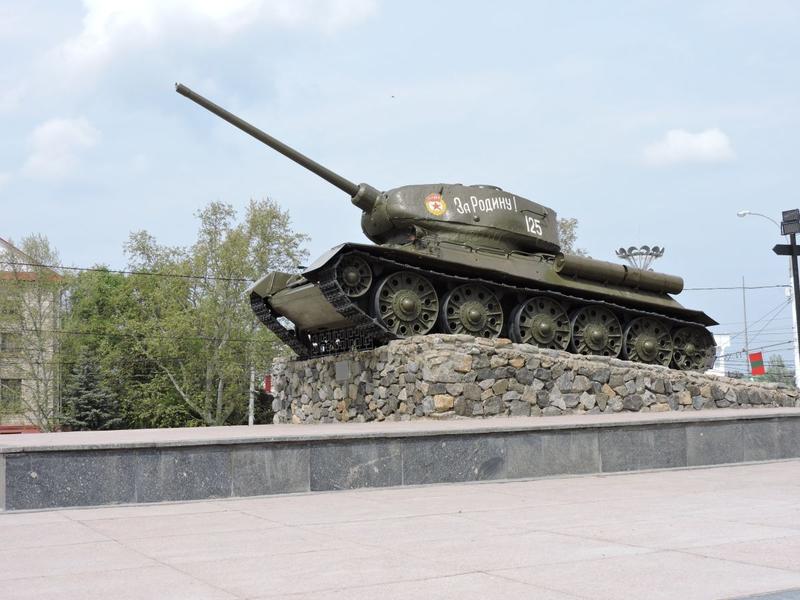 Monument of a tank in Transnistria Photo: Aikaz91, Dreamstime.com
Moldova has relied on the book of neutrality
Moldova is not part of NATO and has tried to remain neutral since independence, neutrality being enshrined in its constitution.
There are concerns about his ability to defend himself against a potential Russian invasion if Putin moves to his border with Ukraine.
However, last month, the nation of about 2.6 million people applied to join the European Union, along with Georgia and Ukraine.
Does Russia have ambitions in the region?
One week after Putin's invasion of Ukraine, a video was released showing Putin and Belarusian President Alexander Lukashenko standing next to a map that appeared to indicate Transnistria as a potential target.
Belarusian officials later said the map was a mistake.
Moldova has a long history of domination by the Russian Empire and later by the Soviet Union. However, starting in the 1990s, it began to move away from Russian influence, slowly moving towards Europe.
Moscow is also pressuring Chisinau through the Transnistria region
In a book published a few years ago, Tim Marshall wrote that a Russian attack on Moldova would mean crossing Ukraine over the Dnieper River and then across another sovereign border. He wrote that such a thing is feasible, but with great loss of life and the use of Odessa as an intermediate point.
The analyst also wrote that such an attack would bring unprecedented sanctions on Moscow. Russia attacked Ukraine two months ago and Odessa is also in Putin's sights, but it must be said that an attack on Moldova seems unlikely.
However, the Kremlin is acting on Moldova, using its economic power and exploiting the volatile situation in Transnistria in order to pressure the Moldovan government not to join the EU or NATO. "Moldova is heavily dependent on Russia, its crops are in the east, and Russian imports of Moldovan wine are increasing or decreasing depending on the state of relations between the two countries," writes Tim Marshall.
It should not be forgotten that Putin often invoked the concept of "ethnic Russians" for a series of actions on the territory of other states, allegedly to help ethnic Russians "captive" there. In a famous speech after the annexation of Crimea in 2014, Putin said, referring to regions in southern and eastern Ukraine: "Russia has lost these territories for various reasons, but people have remained." There are more than 200,000 ethnic Russians in Transnistria, and the Kremlin does not forget about them …
It should also be noted that Moldova does not have the necessary military force, not only to deal with a Russian attack, but also a limited diversion. Moldova has no way to resolve the Transnistrian issue on its own and has no way to incorporate the territory into the Moldovan state and force the Russians to withdraw the army.
History has shown that Russia wants to control the flat areas west of its European borders, such as the northern European plain, but also the plain in the area of ​​Moldova. Russia also wants access to the Danube, for the last 170 years it has lost and regained this access that it has not had since the disintegration of the USSR. (Vlad Stork)
sources: Al Jazeera, HotNews.ro.
Read also:
___