WARNING: DOG meat, sold as lamb in some units, by Easter 2022. DSVSA: "Not infrequently this has been discovered"
Romanians are advised to be very careful when shopping. DSVSA Giurgiu points out before Easter that dead and sliced ​​animals or even dog meat are sold instead of lamb or sheep. Here's what you need to do to avoid buying dog meat.
"In the context of the approach of the Easter holidays, the official veterinarians from the Sanitary Veterinary and Food Safety Directorate of Giurgiu have intensified the control actions on the observance of the measures to ensure the health and safety of food of animal origin intended for human consumption.
Thus, the entire production, storage, transport and recovery chain is controlled, and any non-compliant interventions / modifications regarding the quality, integrity, authenticity and safety of food of animal origin are sanctioned according to the legal provisions in force.
Attack on public health
It is important to note that any negative intervention on the quality of food of animal origin, such as: substitution of normal meat with meat from sick, dead, agonized or physiologically slaughtered animals in which their slaughter is prohibited by law. , the preparation of counterfeit or spoiled food, illegal additions or the introduction of food additives beyond official limits is, in fact, an attack on public health.
In this regard, we warn consumers that in order to comply with the veterinary rules, the carcass of sheep (adults or lambs) must always have the head and internal organs not detached, as well as the official veterinary control stamp legibly applied on each shoulder and on the thighs.
Attempts to traffic in dog meat by substituting sheep meat or even trafficking in meat from dead animals have been discovered many times.
To protect health, consumers should consider the following recommendations:
– Not to buy meat from hawkers who sell goods on roadsides, roads or in places not arranged and not authorized for such trade;
– Do not buy meat from markets or even from butchers if the health mark is not legibly affixed to the meat or if the pre-packaged meat does not show the processor's identification label, the expiry date and the statement that it has been checked by a veterinarian; In order not to arouse the suspicion of buyers, traffickers who make illegal substitutes for meat resort to disguising this crime by cutting meat into butchery specialties or by using minced meat, in which case it is very difficult to differentiate organic origin;
– Avoid the consumption of meat products marketed on rattles and grills located on crowded trade and tourist routes, as the veterinary authorities cannot at any time check the actual composition of these dishes. The most prudent thing for consumers is to buy meat and meat products from registered sanitary-veterinary units for such a trade, which are permanently under sanitary-veterinary supervision, but also from other bodies with a control role ", it is shown in -a communiqué issued by DSVSA Giurgiu.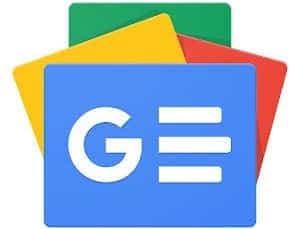 Keep up to date with the latest published articles. Follow Ziarul Unirea and GOOGLE NEWS
The latest news published in Ziarul Unirea