One hundred thousand people took part in the Oktoberfest this year. Quite a few for a pandemic event, but half of what the organizers expected. Those who were able to present proof of vaccination or paid for a test to get in, however, enjoyed plenty of beer and ostrich meat.
See also
The last day of Oktoberfest brought a great festive atmosphere in the big tent set up in Brasov. People clashed with their mugs, but regretted that this year's edition did not have the same size as before.
Tourist: It's organized as it was every year, but few people, there were fewer.
Tourist: Very nice, it's a pity that there aren't more people, young people, people who take advantage of the beautiful weather outside, but it's nice.
Access to Oktoberfest was made this year either with proof of vaccination or with an entrance test for the amount of 30 lei. This is how only 100,000 visitors came during the event. Half of what the organizers estimated.
Cristian Macedonschi, organizer of Oktoberfest: The world was very happy. I gave the example that it is possible to organize a big, safe event in a pandemic.
People enjoyed both the music and the delicious food. This year's sensations were ostrich meat and eggs.
Alexandru Antonache, chef: We start to harden some onions and peppers, we try to keep it with as few ingredients as possible. Forget an immensity. We will have a very delicious papara.
Saxon marching bands performed on stage, as well as DJs who maintained the atmosphere.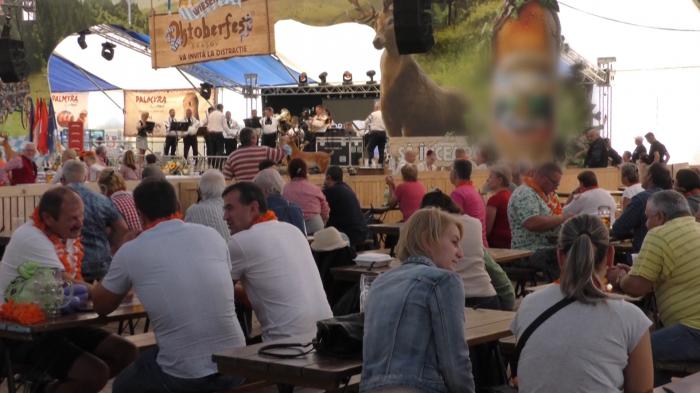 You can also watch Observator news on Google News!