The European version of the Subaru Forester facelift has officially debuted. It can only be ordered in the e-boxer version, in other words with the full-hybrid propulsion system.
Subaru launched the new Forester facelift in Japan last summer. Now it's time to get acquainted with the version dedicated to the European public. Over the last 25 years, over 357,000 copies have been sold on this market.
Developed on the Subaru Global Platform (SGP) architecture, the new Forester facelift comes with a revised exterior design, more technology, and the Japanese manufacturer claims that the steering and handling have been greatly improved. In addition, the suspension has been recalibrated for added comfort.
In Europe, the new Subaru Forester facelift is only available in e-boxer version. This means that the full-hybrid propulsion system consists of a 2.0-liter boxer unit with 150 hp and a 17 hp and 66 Nm electric motor. S-AWD all-wheel drive completes the package.
Starting on the spot is 100% electric and, depending on the condition of the battery, the car can travel up to 1.6 kilometers in this way.
And up to speeds of 40 km / h.
Off-road, the Subaru Forester facelift is based (in addition to permanent all-wheel drive) on the 220mm ground clearance and the improved X-Mode system. The towing capacity is 1,870 kilograms.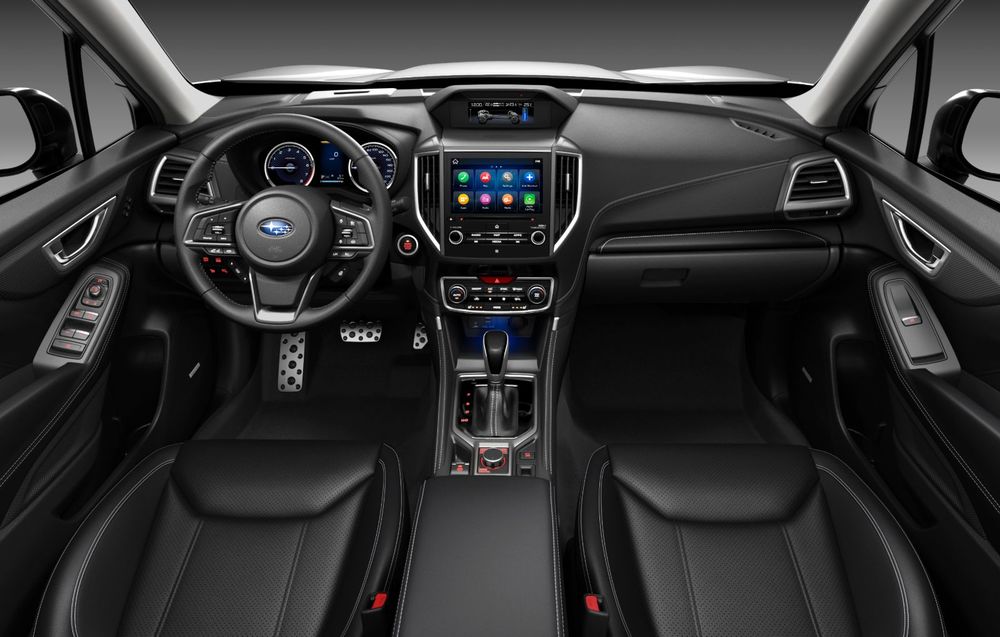 With the rear seats in the normal position, the boot has a load volume of 509 liters. With them folded, the volume increases to 1,779 liters.
Passengers will find, among other things, an 8-inch central display and a multimedia system compatible with Apple CarPlay and Android Auto.
The new shades of Cascade Silica Green, Brilliant Bronze Metallic and Autumn Metallic Green have been added to the exterior color palette of this model.
In terms of safety systems, the Subaru Forester facelift is equipped with the EyeSight package, now in its fourth generation. These include features such as Automatic Emergency Steering, Adaptive Cruise Control and Lane Departure Prevention.
via Subaru