This year, not only the cold of spring and the rainiest summer of recent decades have bothered British wine producers. The disappearance of seasonal workers in Romania and other Eastern European countries following Brexit has created a "nightmare situation" for wine growers in the UK, Euronews reports.
The shortage of Eastern European workers has hit British producers hard, claiming they had a hard time finding enough harvesters to harvest.
Julia Trustram Eve, director of marketing for Wine GB, says the Brexit situation has been exacerbated by anti-Covid restrictions, with the two factors leading to a "considerable" reduction in the number of seasonal workers available in England to harvest grapes.
"It was the perfect storm," she says. "Inevitably, many migrant workers have returned terribly [în țările de origine] but they did not return [înapoi în Marea Britanie]".
"An absolute nightmare"
Dermot Sugrue, a winemaker from West Sussex, a region in the south of England and known for his sparkling wine, agrees with Trustram.
"Brexit has caused the biggest crisis this industry has ever faced," he told Euronews. "It simply came to our notice then. It's an absolute nightmare, "said Sugrue.
Using the traditional method of harvesting champagne grapes, which involves picking grapes by hand, Sugrue needs a huge number of workers in a very narrow window of time. Mechanization is not possible.
These problems have severely affected what has recently been a success story for British industry. In the last 5 years, almost 6 million vines have been planted in the south of England – enough to produce 18 million bottles – creating thousands of skilled jobs in rural areas, mainly in management, sales and marketing.
British wine exports doubled before Brexit and the outbreak of the pandemic, reaching 550,000 bottles in 2019. WineGB expects around 30-40% of UK wine to be exported by 2040.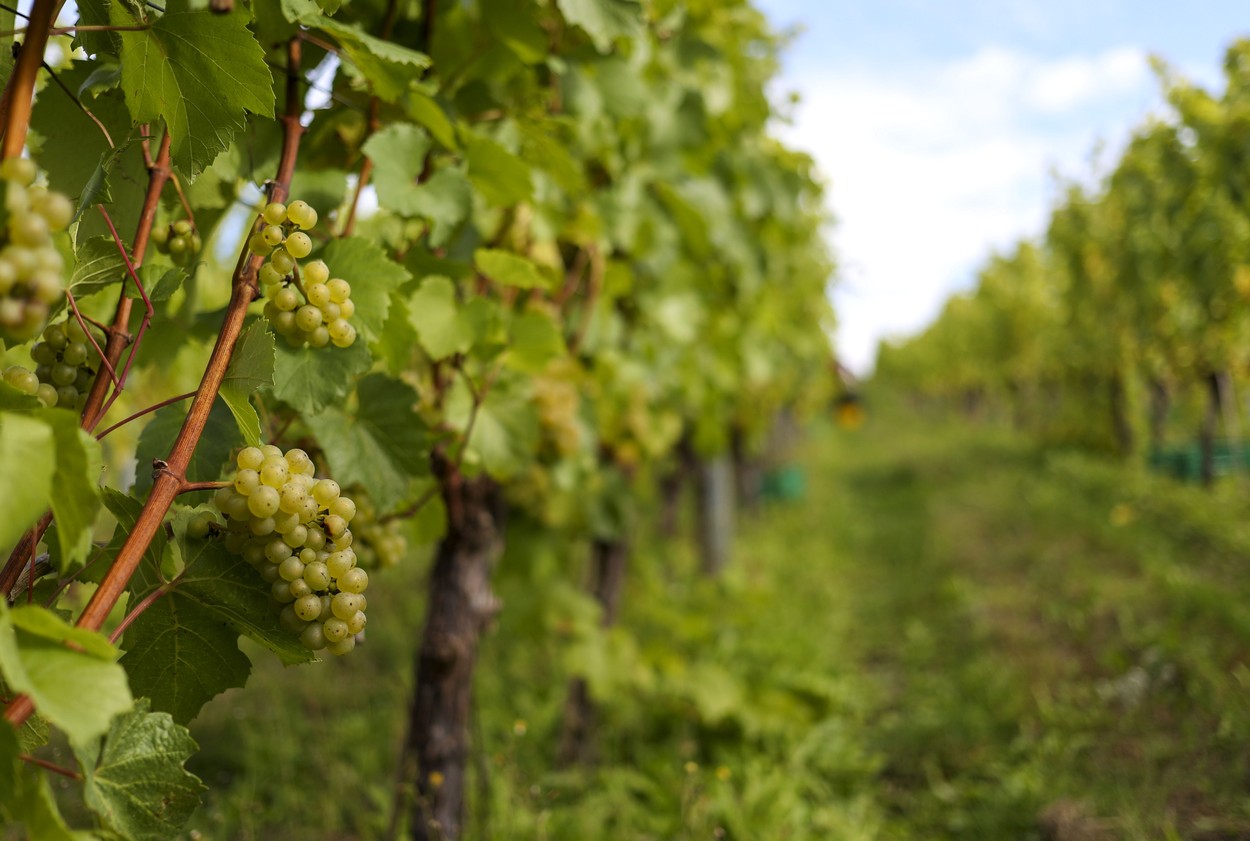 FOTO: Steve Parsons / PA Images / Profimedia
The departure of Romanian and Eastern European workers
However, concerns about the return of seasonal workers after Brexit have been exacerbated by the fact that local workers have proved to be an option they cannot trust.
The representative of one of the main companies recruiting labor for the agricultural sector described for Euronews how the producers tried to replace with local workers the labor force usually composed of Romanians.
He said on condition of anonymity that out of the 50 people who applied for the job, only 20 later completed the necessary documents to start working.
But when it came time to harvest, only 5 of the applicants showed up for work and only one remained until the end, a 60-year-old woman.
"Apparently, there are no skilled and productive people in the UK," he concluded.
In the absence of workers, British winemakers were forced to improvise. Many created schemes by which enthusiasts could come to pick grapes voluntarily, often after work or after leaving their children at school.
"All we had to do was give them a good lunch, a bottle of wine at the end of the day and pray that it wouldn't rain," said Sugrue, who was able to mobilize nearly 100 volunteers.
Despite having very low expectations, he says that this scheme was "surprisingly efficient and cheap".
"Brexit has made us all understand that we need to do something different. We cannot rely on the workforce abroad as we have done for the last 15 years, "he said.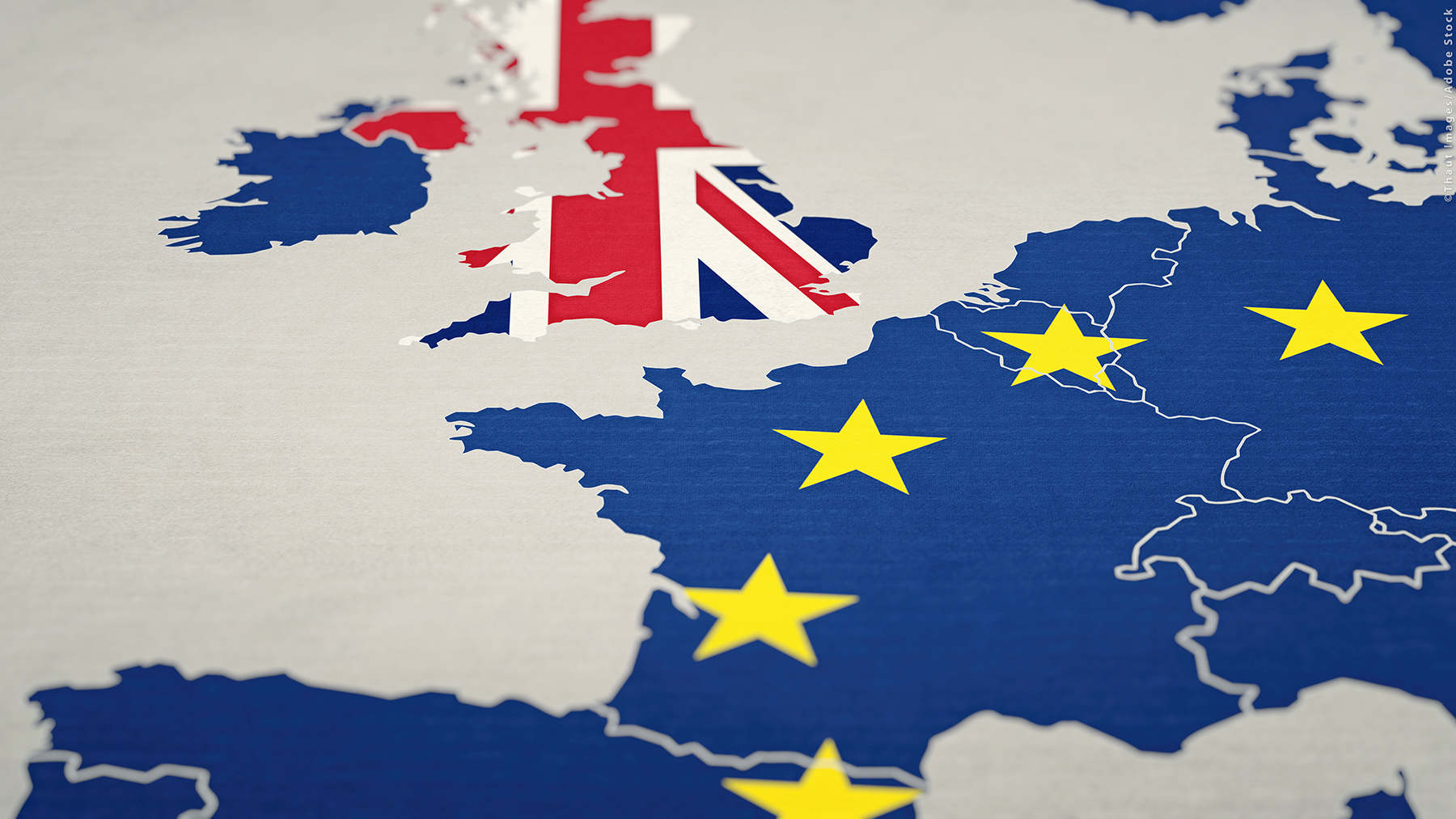 PHOTO: europarl.europa.eu
Bureaucratic issues raised by Brexit
As members of a relatively new industry in the UK, winemakers rely on EU countries, especially France and Italy, to provide them with many of the things they need.
Corks, bottles or barrels must all arrive before very precise deadlines as wine production takes place through a very linear process.
Missing minor deliveries can trigger a chain reaction that puts an end to production.
"The insane documents involved in transporting goods after Brexit delay everything, making things even more expensive and creating a new world of bureaucracy," says Surgue.
Wine GB estimates that this post-Brexit bureaucracy will cost an average of £ 5 a bottle of British sparkling wine arriving in the common market in the European Union, another problem for producers in their competition with the most well-known brands on the continent.
In addition to these additional costs, winemakers also face higher levels of stress.
"It's so demoralizing," says Sugrue, adding that "we've worked hard to produce a quality British product that's on the world stage. Now we are crippled at every step. "