The crew did not miss this sporting event CFMOTO Romania Racing Team, present with a "TRANSFORMER" – CFMOTO Z10.
Transcarpathian Rally Raid is the longest and most important rally raid competition of this year. The competition counted in the National Championship (fifth stage), but, at the same time, it was also the European Cup. The organizer was, as every year, the Transcarpathian club Brașov.
The headquarters of the competition was on the platform in front of the Roman Brașov Truck Company. There were four days of intense competition that took the competitors not only through Brașov County, but also through Buzău, Harghita and Covasna. The routes were long and quite demanding.
The competition was full of obstacles and covered a total distance of 1300 km, and riders Rudolf Hofmann and Rudi Hoffmann Jr. together with the whole team worked day and night to get results in all four days. Even if the CFMOTO Z10, capable of 98 horsepower, nicknamed "Transformer" by the team, he had to fight with stronger opponents, with 230 and 172 hp, he did not let himself be outdone.
CFMOTO Romania Racing Team climbed the podium:
1st PLACE – SSV aspirated
SECOND PLACE – SSV
3rd PLACE – car general
THIRD PLACE – general Romania
3rd PLACE – international car
"Transcarpathian Rally Raid 2021 is a rally known for its difficulty and the large number of kilometers traveled. It was a big challenge for us, a very difficult terrain, full of traps and jumps, mountain climbing, but also speed zones. With CFMOTO Z10 we managed to complete all 4 days of racing, we also had events, a rollover, and a tire explosion, etc. Only 5 cars finished the race, a test of endurance and reliability ", Hofmann's father declared at the end of the race.
Hofmann jr believes that Transcarpathian is, in short, one of the most difficult races in Romania: "1200 km covered in 3 days, not many cars and not many drivers manage to complete this challenge. Transformer impressed us completely, encountering minor technical navigation issues, etc. But a good driver, a strong and safe car, are the key to success in a rally ".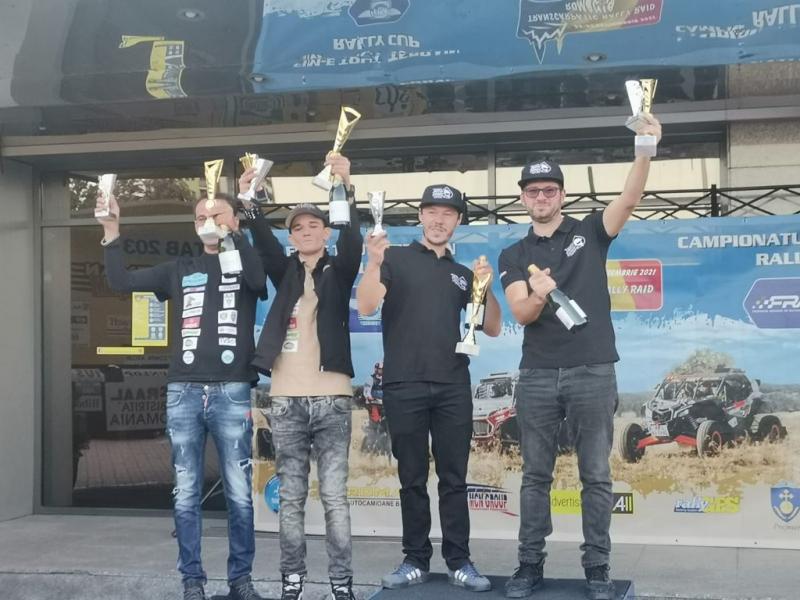 They don't have much time to breathe, because they are taking part in a new challenge this weekend: Our "Transformer" car is in the garage, it is being overhauled, it also has a test day and we are preparing it for the big race in Bulgaria where, at the moment, we are ranked 2nd in the championship ".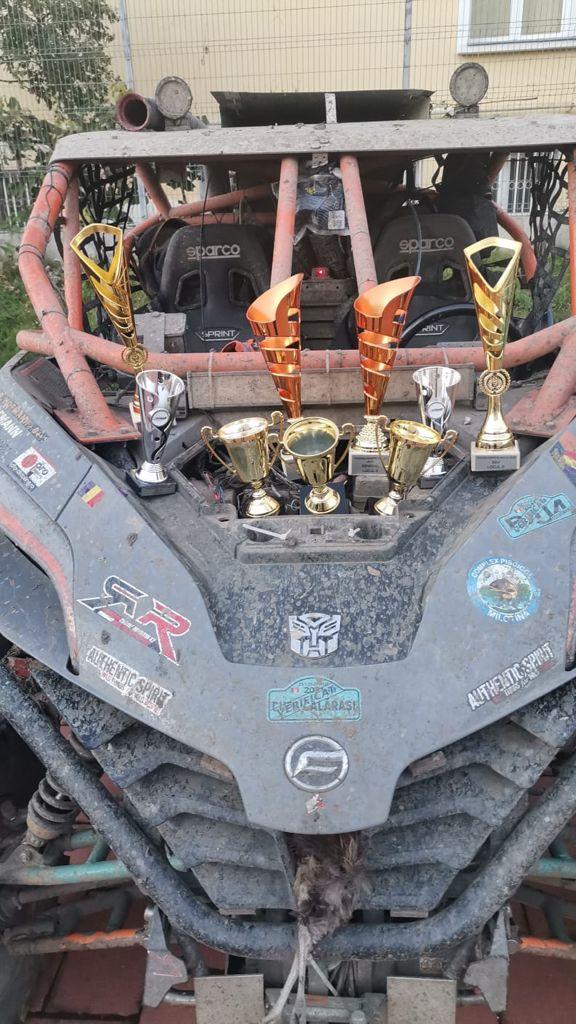 CFMOTO ROMANIA RACING TEAM team manager, Maurizio Bordon, is satisfied with the evolution of the team: Transcarpathian 2021, 4 days of competition with an average of 500 km per day! 1200 km special stages!
On average, he drove the Z10 non-stop 10 hours a day …. I went, I won. Nobody laughs at the Chinese now, they don't laugh in Bulgaria anymore. Now our team has confirmed that you don't have to have the best SSV… and with CFMOTO we can fight ".
ATVRom and Authentic Spirit, the sponsors of CFMOTO ROMANIA RACING TEAM, congratulate the whole team for the results in Brașov and wish them success in Bulgaria!