The real estate developer announces that the apartments in the first two sections are 90% sold and is ready to start sales in the third section.
What does it offer?
Located on an area of ​​5029 sqm in a green area of ​​Brasov – Cartierul Noua – away from noise and urban congestion, the residential complex offers bright and spacious apartments with a panoramic view.
The complex consists of three buildings of different levels and has several parking spaces. The buildings are designed in a unique style, the facades being specially designed to ensure prestige and uniqueness, the chosen colors combining in a perfect balance.
The quality of the products used both for the construction of the three sections and for the finishes is the guarantee of the comfort and safety of the tenants.
Why Transilvania Residence?
Choosing a home nowadays is a real challenge. The real estate market is flooded with attractive offers that entice you with the promise of excellent value for money.
Transilvania Residence offers more than that, it offers the opportunity to spend quality time with family in nature, to relax, disconnect and recharge with the energy needed to cope with daily stress.
"From the experience of the real estate projects developed previously, because this project of ours is the third in the field, I understood that the most important thing is to offer people the opportunity to live a quality life, in comfort and in connection with nature. And so we chose the location of Transilvania Residence, just a few steps from the New Park, the Zoo and other tourist attractions ", said Claudiu Secară, representative of Transilvania Residence.
About apartments
The team of architects designed chic and spacious apartments with generous glazed spaces. The ensemble offers 146 apartments with 1, 2 or 3 rooms, with areas from 45 sqm to 110 sqm.
"The apartments in sections 1 and 2 will be handed over to the new owners at the beginning of December and we are satisfied that they will fully enjoy the magic of the winter holidays HOME. For those who want to make a holiday gift, we are waiting for you in our showroom with unbeatable offers for the ten remaining apartments available ", said Claudiu Secară, representative of Transilvania Residence.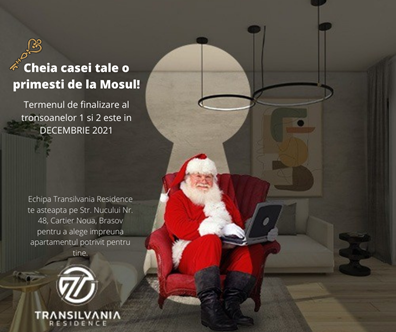 Parking
During this period, Transilvania Residence offers a 50% discount on the purchase of the parking space.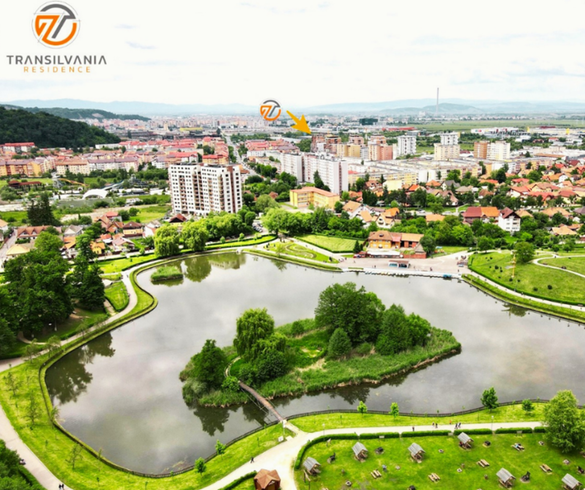 For more details, please visit the site https://transilvaniaresidence.ro. Phone: 0748157642