CLEPA has committed PwC Strategy to assessing the impact of three Green Deal policy scenarios on employment and value added among European car suppliers in 2020-2040.
All three scenarios require accelerated electrification to meet climate targets, with a large market share for electric vehicles by 2030:
over 50%,
almost 80%,
about 100%.
The car industry accounts for more than 5% of all employment in 13 EU Member States, with more than 60% of workers employed by car suppliers. Therefore, the study provides a necessary assessment at European level and identifies the risks and opportunities offered to the seven major production countries for automotive components (Germany, Spain, France, Italy, the Czech Republic, Poland and Romania).
The study is also the first of its kind to assess the impact of different policy scenarios on achieving Green Deal targets, with a focus on car suppliers.
CLEPA estimates that in the scenario of exclusively electric vehicles, 70% of the impact on employment will already be felt in the period 2030-2035 and shows that the opportunities for electric vehicles depend on the establishment of a deep supply chain in the EU, synchronization and probability, still uncertain issues.
According to the CLEPA study, Western European countries appear best placed to become the strongholds of electric propulsion production, while jobs in Central and Eastern European countries will remain dependent on the internal combustion engine.
CLEPA Secretary-General Sigrid de Vries said the study highlights the risks of electric vehicles destined for the lives of hundreds of thousands of people who work hard to provide technological solutions for sustainable mobility.
According to him, car suppliers are responsible for most of the jobs in the car industry.
"Car suppliers' innovations have made electric mobility more and more accessible to consumers and an essential tool for meeting emissions reduction targets. But society's needs are far too diverse for a universal approach. A regulatory framework that is open to all available solutions, such as the use of hybrid technologies, green hydrogen and sustainable fuels from renewable sources, will allow innovation as we redefine mobility in the coming decades, "said Sigrid de Vries.
Almost 200,000 Romanians work in the car industry
The European Commission's current Fit-for-55 proposal for CO2 emission standards for cars and vans, according to CLEPA officials, looks only at emissions from the vehicle's exhaust pipe, ignoring emissions related to the production of vehicles or fuels it produces. use, including the way electricity is generated.
"In order to boost the lowest total carbon footprint, vehicle emissions should ideally be regulated on a life-cycle basis, with a Well-to-Wheel (WtW) approach as a first step. take into account the production and distribution of the fuel / electricity used to power the vehicle ", recommend the CLEPA officials.
"An open approach to technology should include rapid electrification with clean and renewable energy, complemented by clean combustion technology with renewable and sustainable fuels. There are several options beyond zero emissions on the exhaust pipe and we need to recognize the role that climate-neutral fuels can play in reducing emissions, maintaining consumer choice, accessibility and maintaining Europe's global competitiveness. Technology is not the enemy, but rather fossil fuels, and technological openness will be key to ensuring a smooth transition, "said Sigrid de Vries.
CLEPA, the Brussels-based European Automobile Suppliers Association, represents more than 3,000 companies, from multinationals to SMEs.
In the European Union, car suppliers in Europe directly employ 1.7 million people.
A report by the Association of European Automobile Manufacturers (ACEA) shows that Romania ranks 4th in the European Union in terms of the number of employees in the automotive industry. No less than 195,000 Romanians work in the local car industry, after Poland (214,000 employees), France (239,000) and Germany (919,000). In Spain, the car industry directly employs almost 162,000 people, in Italy 178,000 people, and in the Czech Republic just over 181,000 people.
ACEA data also show that 15.7% of all employees in the Romanian manufacturing industry are directly involved in the automotive sector, including both the production of machines and the production of components for them.
Read also:
The message of a teacher after the conflict with his parents on the anti-COVID tests started: "I have already fallen into a trap like a fool"
Radu Jude's "Bubble Trouble" in the New York Times Top 2021 Best Movies
Minister Roman, about the work not found in his CV, on B1 TV: "I did not become a minister in fiction"
PARTNERS – GSP.RO
He said "No" to Adi Mutu: "I liked that I refused him. But now I'm sorry. "
Playtech.ro
BOMB! Where did Dragnea move after breaking up with Irina! SHOCK decision
Observatornews.ro
"Does it have electricity, are you stupid?" The moment when the 16-year-old teenager gets electrocuted in Focsani Train Station, captured in pictures. The baby burned like a torch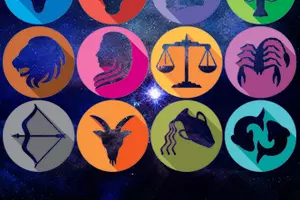 HOROSCOPE
Horoscope December 6, 2021. Lions feel burdened by situations they can't handle the way they want
stirileprotv.ro
Investigation after a discussion between two pilots who were talking about landing a colleague too fast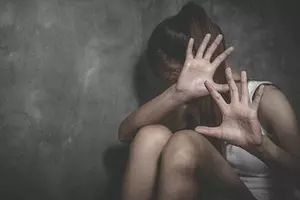 Telecomsport
Torment! A great Romanian sportswoman, hungry and secretly abused: "She beat me … Who's looking at you? No man!"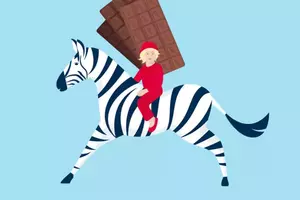 advertisement
Chocolate with tiramisu or Happy Barrels pralines? 170 years of sweet joys from E.Wedel!
Watch the latest VIDEO