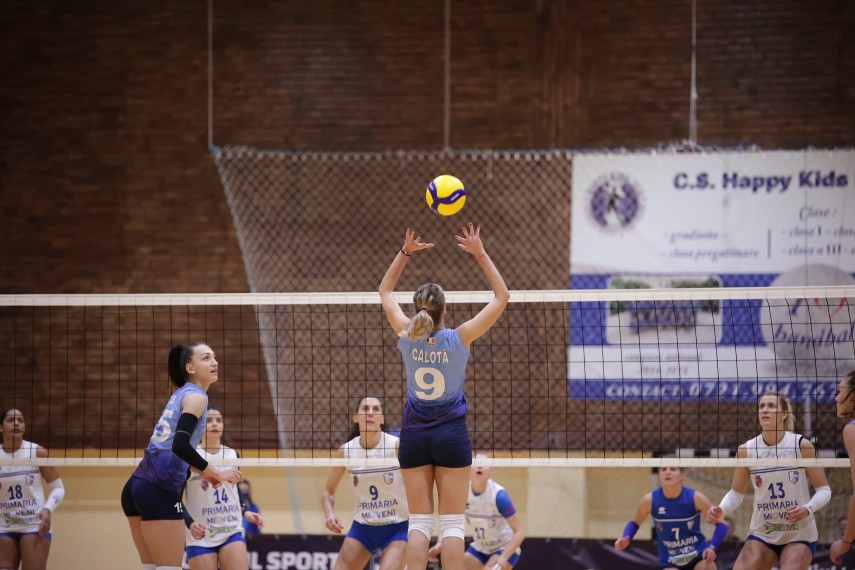 Both games of the double round were scheduled in Croatia on Wednesday and Thursday.
CS Medgidia comes after a victory obtained in the decisive set in Division A1, the team on the coast passing on its own field by Dacia Mioveni.
In this match, the hosts won 3-2, after leading 2-0.
The CS Medgidia women's volleyball team starts its European adventure on Wednesday, November 17, the first opponent in the CEV Volleyball Challenge Cup being the Croatian team OK Kastela, on whose field both games of the double round of this match are played.
The matches were scheduled for Wednesday and Thursday, November 18 (from 6.30 pm). "Our girls start optimistically on this new road and have only one thought: a qualification in the higher phases of the competition. The fact that they play both away matches is not an impediment for the volleyball players of Florin Voinea and Radu Began, who are sure that it is not the field that will make the difference in this game. The strength of the group, the concentration and the passion for the game are all that matter on the way to victory ", is the message of CS Medgidia. "We are going to Croatia with the clear goal of doing everything to get access to the next stage," said coach Florin Voinea. "Wherever we go and no matter what competition we play in, we want our victory," said volleyball player Ramona Rus.
CS Medgidia comes after a decisive victory in the A1 Division, the team from the coast beating Dacia Mioveni on their own field with 3-2, after the hosts had 2-0! The score on sets was 25-13, 25-19, 22-25, 18-25, 15-13. "Against our background of deconcentration, this allowed the opposing players to gain confidence and be safer on the executions and then the match became difficult. It is a balanced championship, we expected to have such moments, surely matches like this will be repeated, because in value many teams are significantly equal ", said Florin Voinea.
"The difference was very big in the first two sets and I think that, somehow unconsciously, we thought that the match is already won. However, the strength of our group and the fact that we helped and complemented each other in the key moments of the match, especially at the end, which led us to victory, mattered a lot. Even in the past years, when I was looking at Medgidia from the outside, this was the thing that I really appreciated, the fact that here somehow a super positive energy gathers and I think that this thing helps a lot ", added Ramona Rus.
SPECIFICATIONS:
Law 190 of 2018, in Article 7, mentions that journalistic activity is exempted from some provisions of the GDPR Regulation, if a balance is maintained between freedom of expression and the protection of personal data.
The information in this article is in the public interest and is obtained from open public sources.
Photo source: Facebook (CS Medgidia)
Read also:
"He lived dangerously"
CS Medgidia won 3-2 in the duel with Dacia Mioveni, after leading 2-0 (PHOTO GALLERY)