2020-08-18 07:19:00
2020-08-18 07:19:00
Isler: two dough biscuits with walnuts and butter, glued with a cream and covered, in abundance, with a chocolate icing. The people of Brașov will tell you that they ate this cake during the lunch break, when they were eating at class, at the first meeting in the park or at the confectionery. Isler has now become a binder and a common dessert of the pubs in Brasov.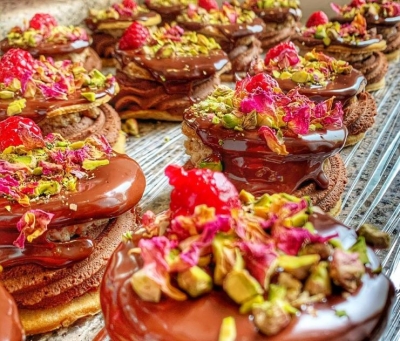 In times of pandemic, we are stronger together
Oana Coantă is head chef and administrator at Bistro de l'Arte in Brașov. He told me how the innkeepers' guild under Tâmpa came to join this local dessert. "We thought for a while that local dessert would suit us all, considering that some of us have cafes, so they can't boil or bake. In addition, we needed something less perishable and not dependent on the season. Then we remembered ISLER. Whoever is older in Brașov remembers at least two or three old confectioners who used to make sausages, eat them during breaks or when you used to go to school. We helped each other with the basic recipe and tips, we also have a bakery that is a member of the Guild, which makes for cafes or small pubs that have no way to prepare the island in good conditions. We are 15 now, with 15 different recipes, adapted to everyone's style ", says Oana.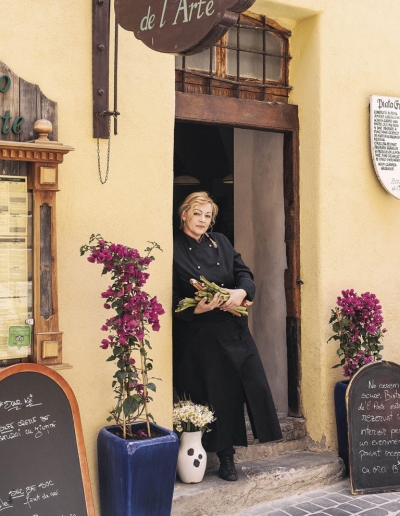 Culinary tour of the isler in 15 locations in Brasov
Why a real culinary tour of the island? Because there are 15 restaurants involved in this project so far, others are being prepared, and each has its own recipe. The dessert can be ordered with prices between nine and eighteen lei, depending on the recipe and quantity.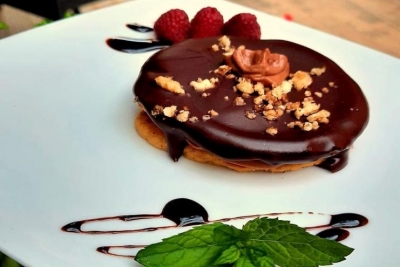 Go to Bistro Albert
You will find the places involved HERE.
Article published on Funky Travel.