In the summer of 2002, Ciprian Lupu threw himself into the sea, as he usually did when he reached the beach. He was on vacation with friends. At the age of 18 and a half, he was already working and could hardly wait for his days off. "It was a stupid incident," Ciprian says today. He ran to the sea, wanted to jump into the water at speed, the wave receded and hit his head with sand. He stood there motionless. "I kept my composure and held my breath," he told Libertatea during a short visit to Bucharest. "One of the friends I was with knew that I was swimming quite well, he realized that something was wrong and he took me out of the water, there was a risk of drowning."
Today, Ciprian is preparing for the Bucovina Rally on October 29 and 30, the last stage of the national championship, where he hopes to be the winner in the beginners category. The 37-year-old man, dressed in a phosphorescent green T-shirt and jeans, has a few deep creases on his forehead.
Ciprian pursued his dream of becoming a pilot despite the incident that occurred in adolescence. Photo: Dumitru Angelescu
He went to car mechanic school, but hired a waiter
Born in December 1983, Ciprian also caught the shortcomings of the end of communism and the beginning of the 1990s.
Passionate about cars, as a child he wanted to become a truck driver. He first got behind the wheel of a car when he was little, held in his arms, while going to the green grass with his family in a red Fiat from 1961. His father had bought it in 1993 and they used it to carry various things from the country. , but also when they went on vacation to the sea.
As a teenager, he carried on his passion for cars. That's how he ended up attending the courses of the high school of car mechanics in Brașov, and after learning something, he put them into practice by making one for the old Fiat. "Unfortunately, the car ended up in a pretty bad condition and I sold it, but one of the dreams I want to fulfill is to buy the same model and recondition it," he adds.
He graduated from professional driving school before growing up, but did not have time to get his driver's license before the accident.
In the summer when his life changed, he did not work as a car mechanic, but as a waiter. "It was a mirage that you were earning more money and that you had a cleaner job than in the service," he explains. He wanted to go to work in Italy with his friend who took him out of the water after the blow. Eventually, he went abroad, Ciprian stayed here.
"If they can, why can't I?"
The man remembers how hard it was. The doctors from Brașov transferred him to Bucharest for a spine operation; however, some vertebrae remained permanently affected and could no longer walk. "It motivated me the most that I didn't want to depend on someone, to become a burden to the family," he explains.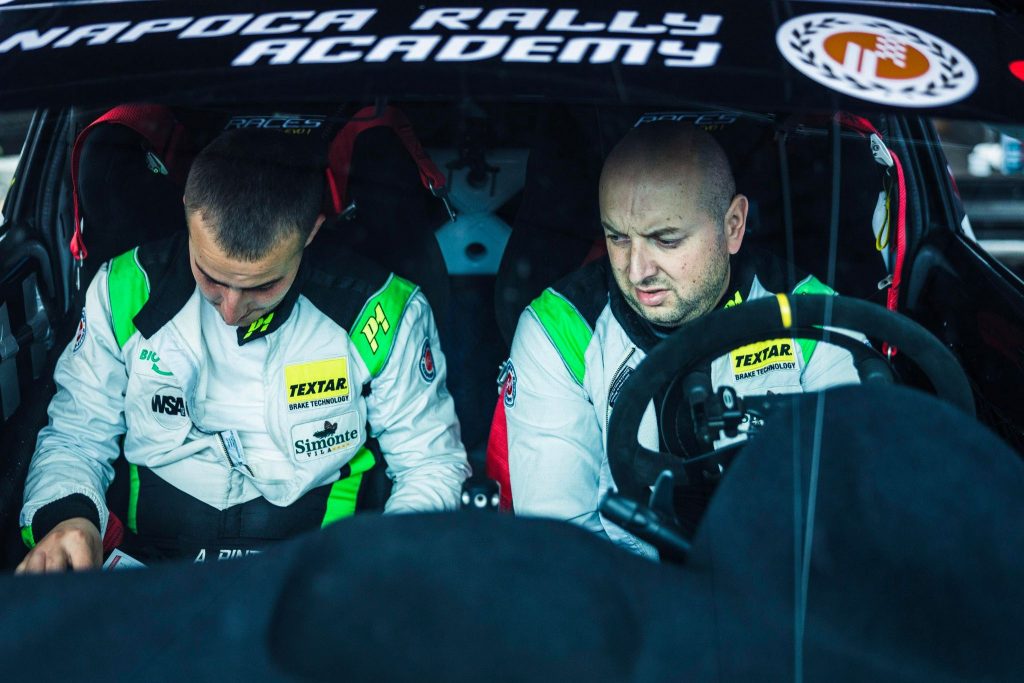 With his co-driver in the race car Photo: personal archive
Those from the Motivation Foundation, an organization that offers various services, including counseling and mobility devices such as wheelchairs, came to the recovery wards of hospitals. That's how they got to him and called him to their recovery room in Bragadiru, a few kilometers from Bucharest. He went, and there he met other young people in wheelchairs. He found out that they were independent and that they lived alone. "I asked myself: if they can, why can't I?", Says Ciprian.
But the physical and mental recovery lasted about two years, during which time he lived in a kind of isolation, far from the life before the accident, when he could go out the door alone whenever he wanted. "I worked hard to recover," he recalls.
How he started over
Gradually, Ciprian took over his new life: in 2007 he obtained a license on a car adapted to his needs, and in the surroundings of Brașov, with a tradition in motorsport, he started watching rally competitions with his friends.
When the Motivation Foundation decided to open a branch in Brașov, in 2010, it proposed to them to coordinate it. And since then he has been taking care of it and the other branches in the center of the country. It's his full-time job, but also an opportunity to give back what he received. He goes through hospitals and talks to those affected, who are to move in wheelchairs. Together with the team, he offers them assistance so that they become as independent as possible and, when necessary, support for employment. By selling mobility devices, the organization provides financial support. After finishing his program, from 17:00, Ciprian dedicates the rest of his time to preparing for the races.
His mentor is Simone Tempestini, national rally champion
It all started in 2017, a year in which, due to family problems, Ciprian sought refuge. And he found it in motorsport. After a while, he realized something else: "If I hadn't suffered the incident because – I don't say because – that I ended up using a wheelchair, I don't think I was so keen to follow my dream." he states.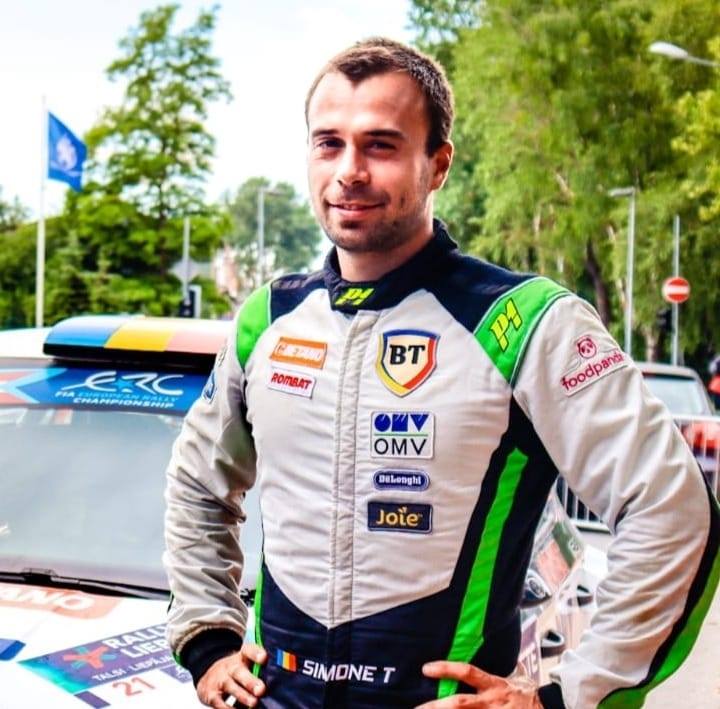 Simone Tempestini won the National Rally Championship as well as the World Rally Championship in the Junior WRC class | Photo: Facebook / Simone Tempestini
It took until the people from Napoca Rally Academy received him for a driving course, because they had no experience with people with disabilities and no adapted race car. But in the middle of 2017 he finally took the first step and trained with Simone Tempestini (Romanian driver of Italian origin), national rally champion. He is still his mentor, says Ciprian.
At the end of the same year, the first official competition took place, at the coastal speed stage in Poiana Brașov. He participated with his personal car adapted as a pioneer, this is the person who makes sure that the whole route is in order for the athletes who come after.
After that, until the spring of 2018, when he officially debuted in the national coastal speed championship, he prepared his car for the challenge. He took her to a service station, where various security features were installed. When he works he likes to be present; then, for example, he himself purchased the necessary parts.
From Italy he bought a car with which he participates in this year's national rally championship, where he is considered a debutant. Therefore, the driven car must not be too brave, it can reach a maximum of 180 horsepower.
"I am confident in my abilities and strengths"
He took two risks once he started motorsport, one financial and one on his own safety behind the wheel – even if you're careful, this sport remains dangerous. "I had a fear of not having an accident, because I would probably have made difficult the situation of other people (no – with the same disability) who would like to take this path," says Ciprian. "It would be more difficult for them if I did not take the right steps." She wants to be a role model, a few boys with disabilities who have followed her activity already want to take this path.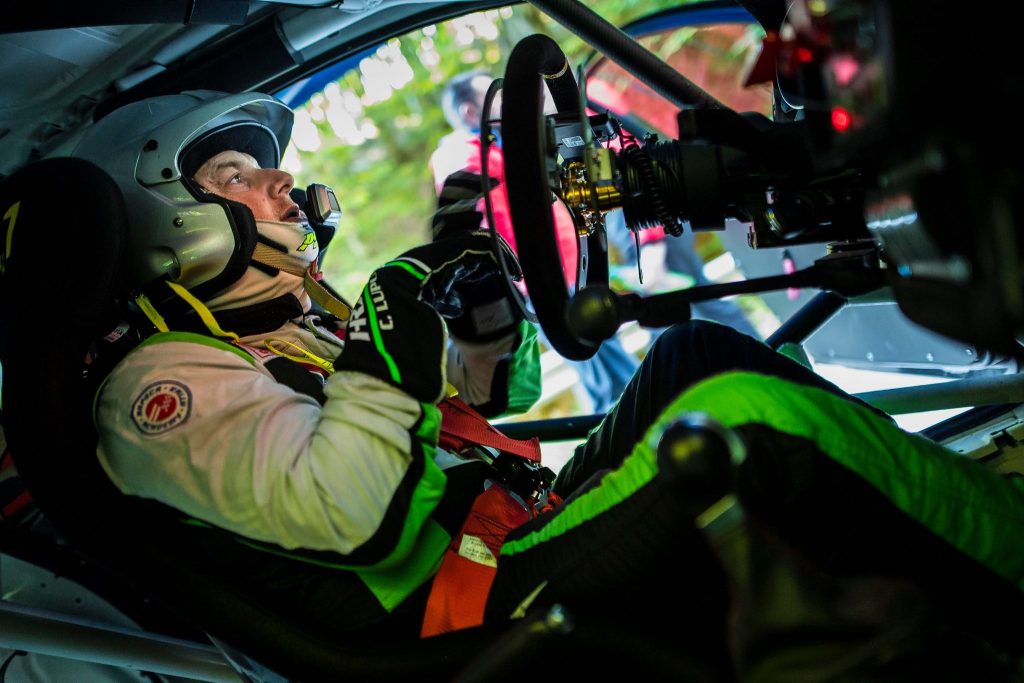 Ciprian is ready to win the title of national champion in beginners
In Eastern Europe, he does not know that there is another rally driver with disabilities, but he keeps in touch with a few people from the West and with members of the commission for people with disabilities within the International Motoring Federation. He finds out the news, the others notice that changes are coming to us as well.
For his safety, his family and colleagues were rather afraid, he says, because they did not know what to expect, since he was the first to rush to piloting, despite his disability. "I am confident in my abilities and strengths," he argues.
To prepare his race car, he took a loan from the bank and thinks it was worth it. A special adaptation for motorsport reaches 11,000 euros; his car doesn't even have the top elements, but it's well equipped. "We make financial efforts to get started and in the happiest case we have partners who support our participation," explains Ciprian.
He preferred to separate this passion from work and adapt his cars in another workshop. But the Motivation Foundation also has one near Bucharest, where it mounts, with authorization from the Romanian Auto Registry, imported adaptations.
"What is happening to me now is not isolation"
Ciprian has had a good time so far. Not even the distance from the others turned his life upside down. "After this incident I had about two years of isolation, what is happening to me now is not isolation," he confesses. Because he cut off other activities from the list, at least last year he found more training time. He missed competitions, however, in greater numbers before the pandemic. However, he is glad that he practiced his sport without too many restrictions, for which he interacts with few people. The co-pilot is next to him in the car and he is still working with an assistance team. But some changes were observed: due to economic instability, the partners were reluctant to sponsor.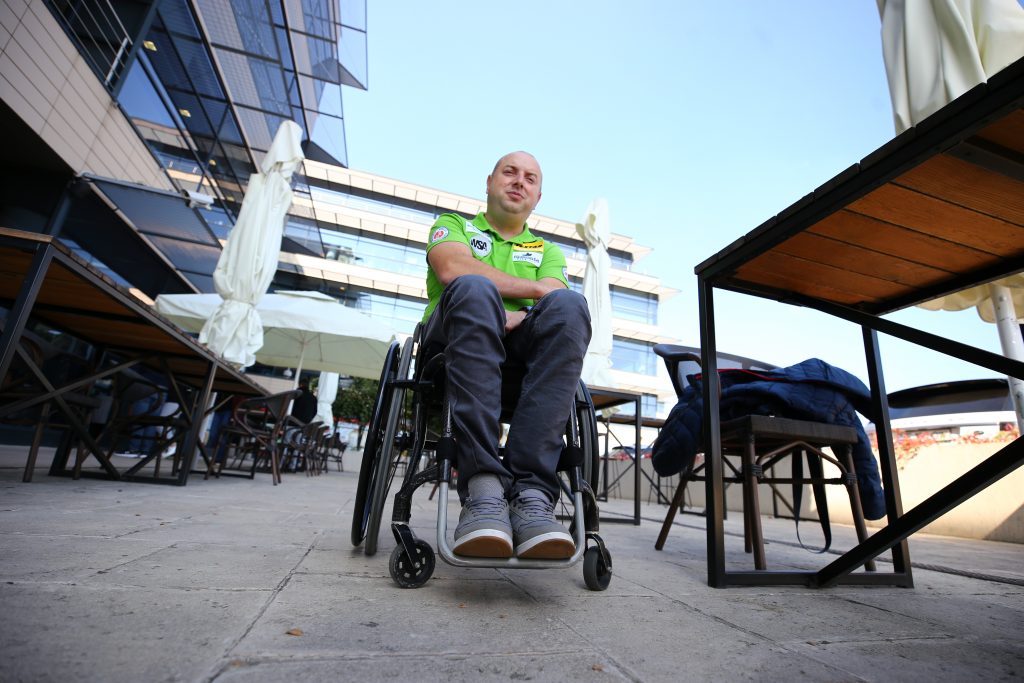 Ciprian says the pandemic hasn't affected him much so far Photo: Dumitru Angelescu
After the accident, Ciprian did not ask for the support of a psychologist – now he thinks it would have been useful – but he did it recently to improve sports performance.
The road to victory is full of trials and tribulations. At the beginning of the national championship, he had calculated that he could finish in fifth or sixth place, and now he thinks that he is one step away from winning it, in the beginners' category.
But he still has an important dream: "My biggest regret is that I didn't start an international competition," says Ciprian. "But it will definitely happen next year."
Read also:
The Minister of Education, about the teacher threatened with death after talking to the students about vaccination: "I called her to tell her that I support her. I'm proud of her "
Vaccination incident. Four people received three AstraZeneca doses, which is against the rules
Dr. Emilian Imbri, about the role of images from ATI in the current situation: "You have to scare, there is no time to convince"
PARTNERS – GSP.RO
Divorce Laurențiu Reghecampf – Anamaria Prodan. Curses and insults were reached: "Any limit of common sense has been exceeded" "
Playtech.ro
Mourning in the world of football. He died of an electric shock in the bathroom due to his mobile phone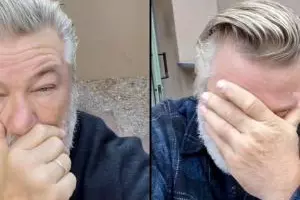 Observatornews.ro
Creepy details: Just 6 hours before Alec Baldwin killed Halyna, several filmmakers resigned after being shot deadly on set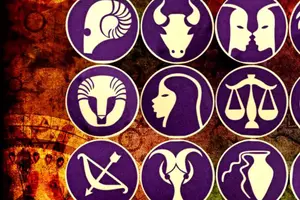 HOROSCOPE
Horoscope October 24, 2021. Aries have a day that invites them to recognize mistakes in themselves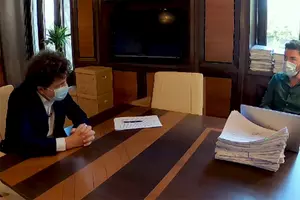 stirileprotv.ro
Out of 7,000 employees of the Capital City Hall, 1,500 do nothing, but are kept in positions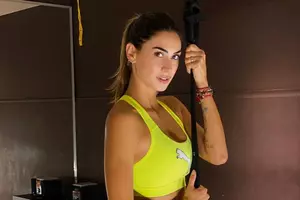 Telecomsport
Calvary for a young woman. What could have happened after 10 love games in such a short time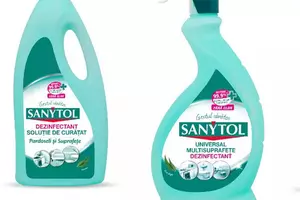 advertisement
Cleaning is not the same as disinfection. Find out the differences
Watch the latest VIDEO