Another tourist attraction in Harghita, not far from Tusnad, but let me tell you a little out of the ordinary is a brewery. It is a craft brewery called Csiki Sor, a factory and especially a brand that has gained notoriety through controversy. But besides the controversy, I can say that I was amazed by what the Sansimion complex looks like and by the marketing ideas worthy of any multinational company. But let's see the second tourist attraction we visited in Covasna & Harghita at the end of May 2021.
Csiki Sor Brewery – Sansimion, Harghita County. As a man who worked in beer marketing (at Ursus), I can say that I have seen enough breweries in my life (of large companies), I visited various historical (or current breweries) from Carlsberg Copenhagen to Plzen (Pilsner Urquell), but also those owned by Ursus Breweries from Cluj, Timisoara and Buzau. Obviously, I had heard Csiki Sor's story – Csik in Hungarian means Ciuc, and Sor means beer, so the Romanian name of the brand is "Bere Ciucana". Far too close to the name of the brand Bere Ciuc (also produced in Miercurea Ciuc), owned by the Dutch multinational Heineken, which obviously was overshadowed. A bit of history – Heineken bought the Austrian producer Brau Union which had bought Ciuc beer in 2000 from a risky investment fund that saved the factory in 1994. The Bere Ciuc brand has existed since the communist period.
Probably after a few warnings, Heineken sued Csiki Sor and obviously won – although the brand is in Hungarian, it also means Ciuc beer. Csiki Sor actually appeared in 2013 (yes, I know, that any beer claims to have a tradition, and, yes, there is a multi-century tradition of producing beer through Harghita, but Csiki Sor has only existed since 2013) when a local investor named Andras Lenard bought a former distillery (probably in ruins) in the Harghita village of Sansimion. Relying on the predictions that so-called craft beers (ie beers produced in small quantities by local producers, usually in accordance with the laws of German beer purity) will take precedence over table beers produced by large multinationals that produce millions of hectoliters of beer in hundreds of factories of the world. The trend had already appeared in the USA and Western Europe and it was not long before it hit Eastern Europe. After the refurbishment, the investors registered and launched the "Igazi Csiki Sor" brand – meaning "Authentic Ciuc Beer". Obviously, Heineken (whose factory is about 20-30 km from Sansimion and is also based on the tradition of beer production in Harghita) sued them and it was no surprise that they won, demanding a ban on the brand and stopping distribution. . Then the owner intervened next to his friend Viktor Orban, accidentally the autocratic prime minister of Hungary who threatened Heineken to ban it in Hungary on the grounds that it uses communist symbols (Heineken has a red star as a symbol, and Hungary has some law forbidding the use communist symbols – not the Nazi or Hortist ones, however). After Orban's threats, Heineken dropped the lawsuit, reaching the understanding that Csiki Sor was giving up "Igazi" (authentic). Instead of Igazi, the new brand is now called Tiltott Csiki Sor (meaning Forbidden Beer Ciuc) playing with the idea that local patriots were persecuted by foreigners who stole our country, and they fought heroically. Consequently, today there is the small brand "Forbidden Ciuc Beer", but it is obviously sold as a craft beer – the quantities are quite small, although it is exported to Slovakia, Serbia and obviously Hungary.
The factory honestly, it looks great. I was expecting something artisanal, small, a kind of larger workshop, but it is a state-of-the-art factory. The Budapest press claims that the investment comes from public money siphoned off by the Orban Viktor clique (Mr. Lenard is a staunch supporter of FIDESZ, the party owned by Orban) and it is very likely. But the impact of Csiki Sor on the local community is obvious – the village revolves around the sun and the moon (if the red star is the symbol of Heineken, the symbol of Csiki Sor is the sun and moon on the Szekler flag), and a second production unit, of this time of chips (Csiki Csipsz – meaning Chip Chips) was opened last year also in Sansimion. Please, Ciuc chips are not banned (at least as a brand name) and the investment makes a lot of sense – in general the chips stimulate beer consumption (so it helps the "mother" brand), and Covasna, along with Tara Fagarasului is known like a potato country. I don't know if Csiki Csipsz is made from potatoes imported from Hungary or from the area, but I can't help but notice that it is a complementary investment with a head. Probably also from taxpayers' money across the Tisza. But that's no problem.
Returning to Csiki Sor, as I said, the factory is impeccable. Yes, we have seen multinational factories that make billions and operate worldwide – the Sansimion factory is comparable, and in many cases superior. In addition, it is designed not only as a factory, but also as a tourist attraction – everything is perfectly arranged for visits – from the visitor reception center, then go through the production area that you can admire from above, through a corridor elevated and then you arrive in a Sky Bar where some pretty girls serve you with all Csiki Sor products (obviously, the main brand is the forbidden one, but there are other variants – Gold where maturation lasts longer, there is also a Szekely Sor (Beer Szekler) a little more bitter, even a little more creamy – not even Guinness, and finally blueberry and raspberry flavored beer (two of the most common fruits in Harghita) A marketing specialist could only pick up hat studying the marketing strategy, but also the product portfolio.
And because any beer must be active in sponsorships and events, well, the whole factory was full of pictures of beautiful women dressed in traditional clothes of Hungarian communities in Romania, and in the yard there are concerts – when I was, it was already announced the first concert after lifting pandemic restrictions with a Hungarian artist. Oh, and there's a restaurant that makes a mess of dogs.
Upon departure, our very nice host, Mrs. Pixi recommended us to go to the souvenir shop. Well, I really fainted here. I swear I haven't seen so many souvenirs with Heineken in Amsterdam, Guinness in Dublin or Carlsberg in Copenhagen. And we are talking about globally known brands with historic (and visitable) factories in the capitals of countries with millions of tourists, not in the world-forgotten village of Sansimion in Harghita County! What goes crazy in your mind, you can find, obviously all branded with the Forbidden Beer Beer logo – t-shirts, umbrellas, socks, chocolate with malt (yup), coffee, beer openers and more I left in amazement. Yes, the operation is probably heavily subsidized, but everything, absolutely everything, is a marketing lesson.
You can visit the Csiki Sor factory (you can also visit the new chip factory, but I haven't seen it), but you have to make an appointment in advance because there are organized tours with local guides – it's still a production unit, so don't you can walk like a voda through the loboda. See the packages here and call in advance – you will not enter if you do not come according to schedule. You can find the contacts here.
Note
I was in Covasna at the invitation of the first glamping site in the region – My Lake Glamping. For more information on the experience, take a look at my article on My Lake.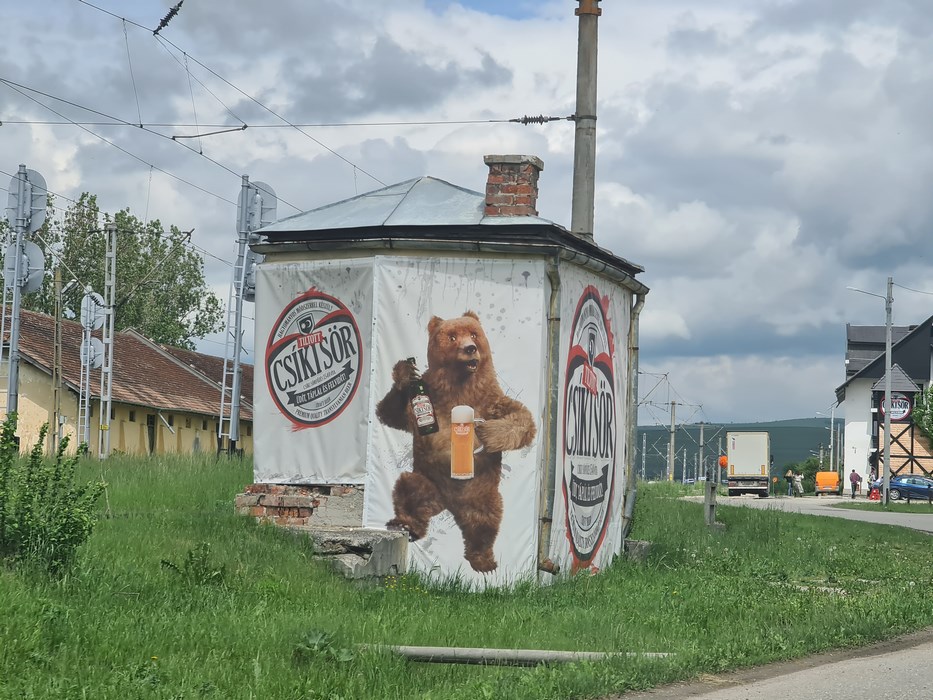 After copying Berea Ciuc, now they take Ursus 🙂
Entrance to the factory
We are greeted differently than with a beer. Or more 🙂
More recently, there are chips. Including cannabis 🙂
The ingredients from which Csiki Sor is produced
Production facilities – the latest craze
On color, photos of girls dressed in Hungarian folk costumes
Clearly, Heineken is not loved by Sansimion. You can punch him if you want under Ursus' eyes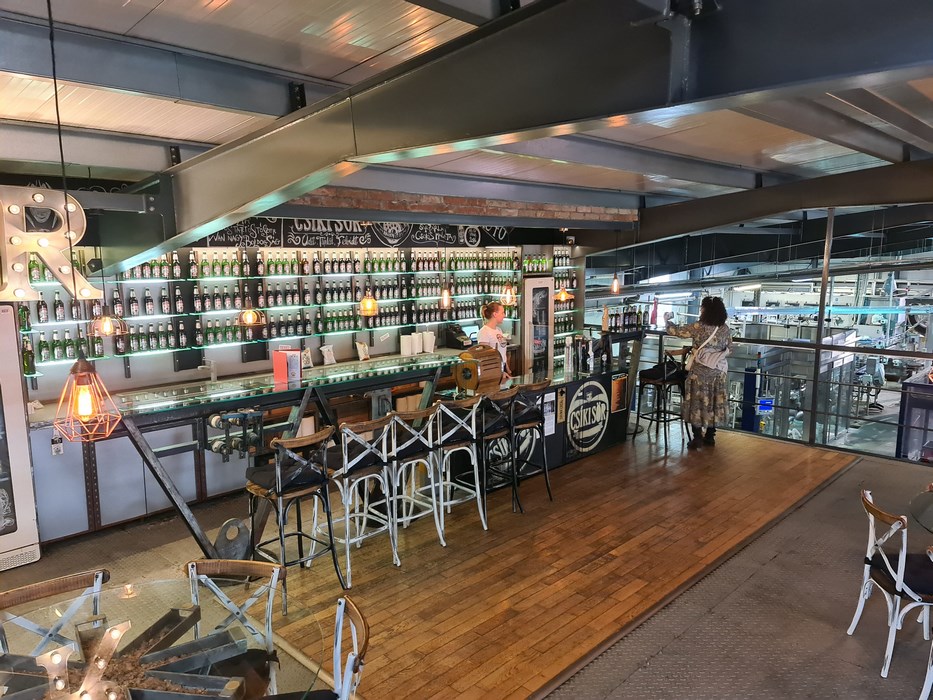 Sky Bar – fixed in the factory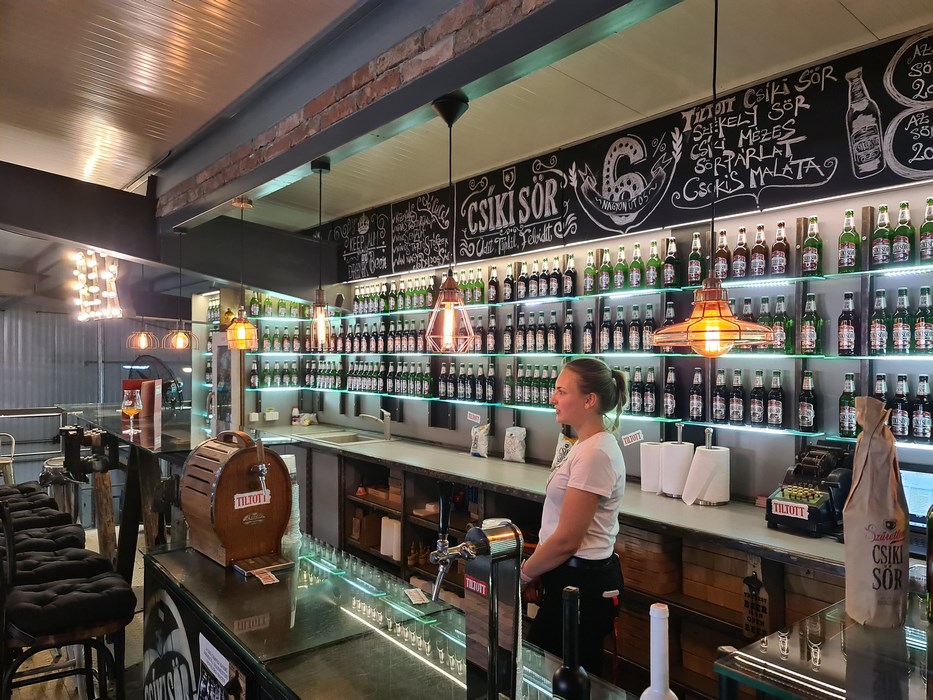 Plenty of beer 🙂
Some of the Csiki Sor assortments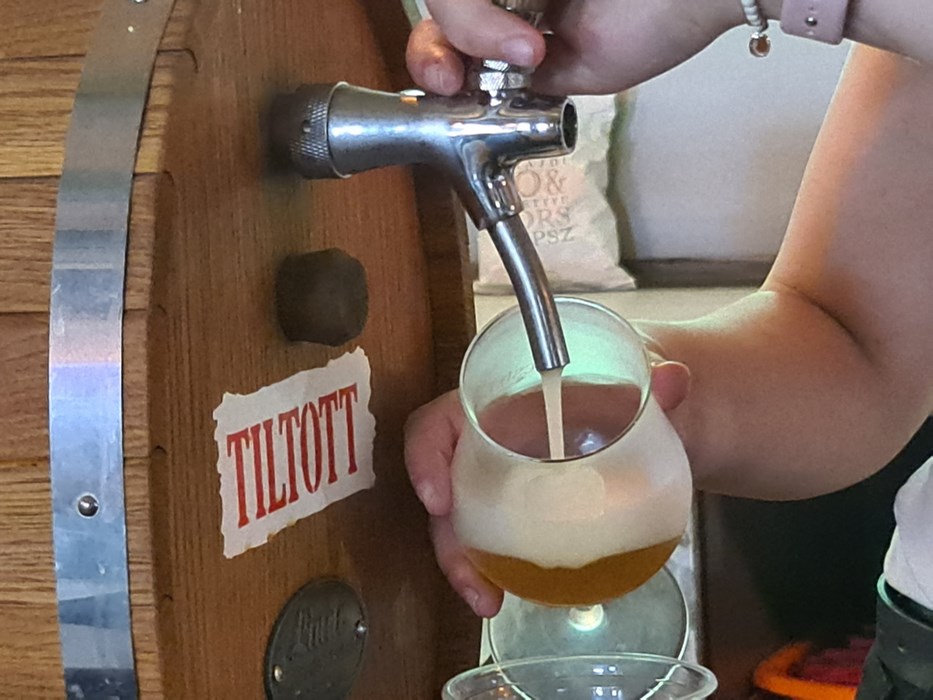 To flow bereaaaaa
And from the glass to flow, not only from the draft 🙂
The symbol of the Szeklers – the sun and the moon
In the yard, the squirrel was waiting for us
Embedded in the bread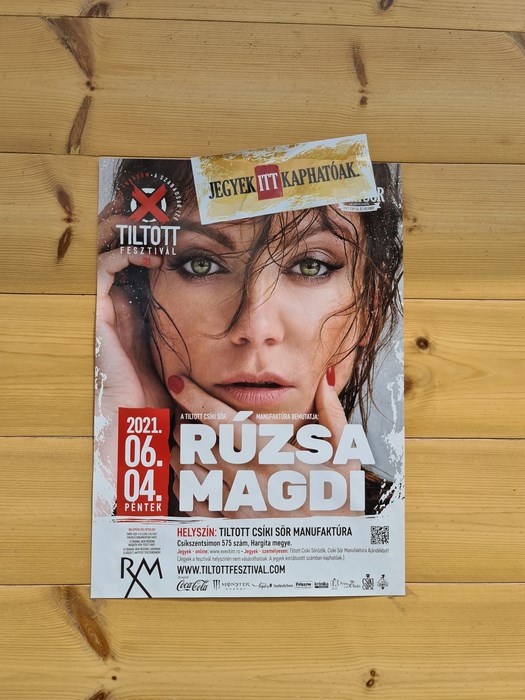 A few days later, the concerts resumed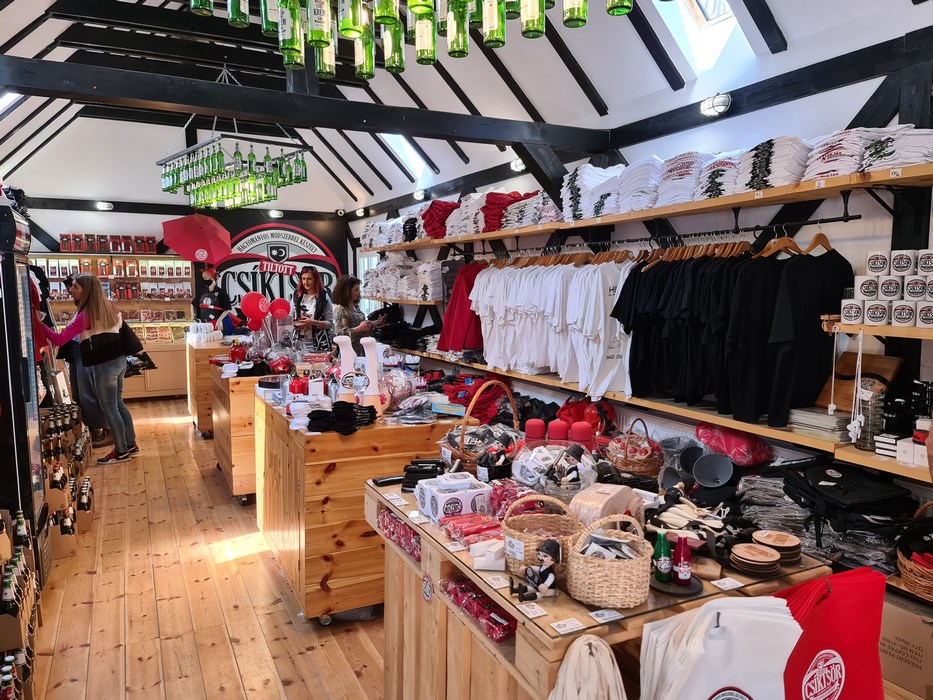 All in all, but the souvenir shop left me dusty
I don't know how many products all with the Csiki Sor symbol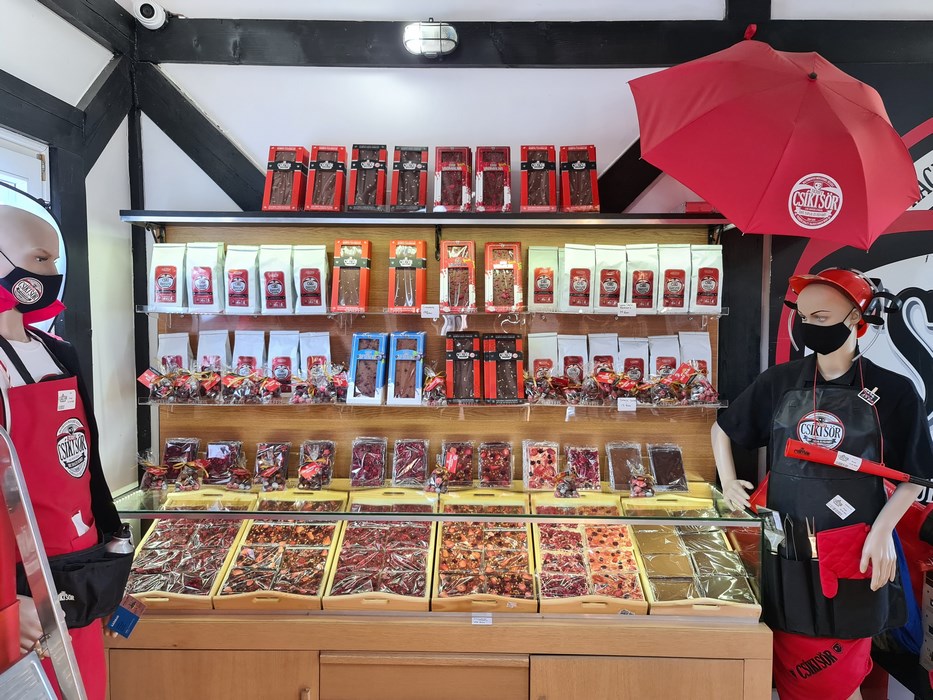 Even chocolate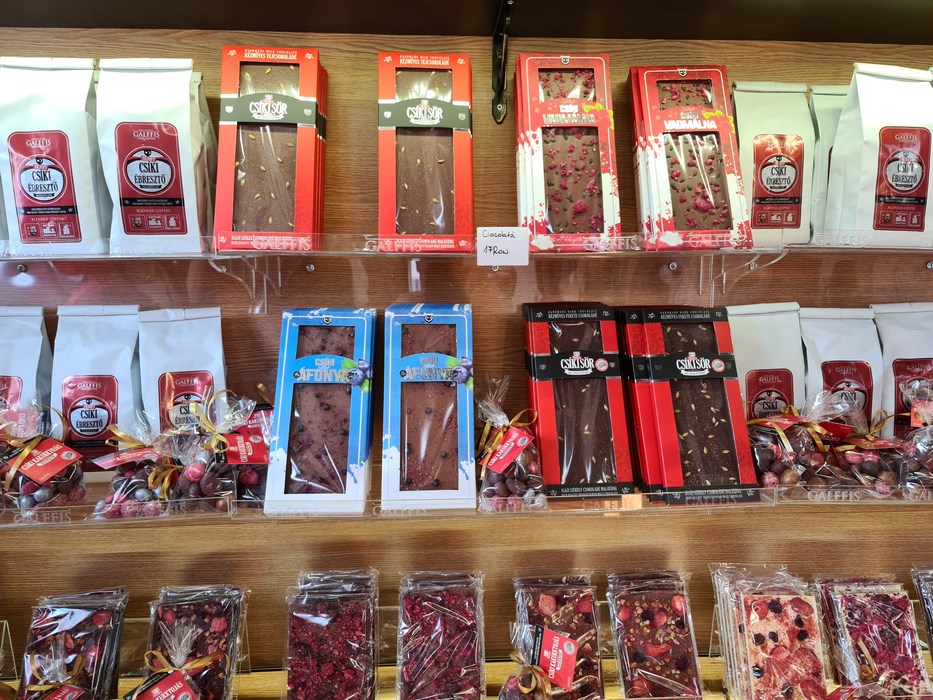 Even coffee 🙂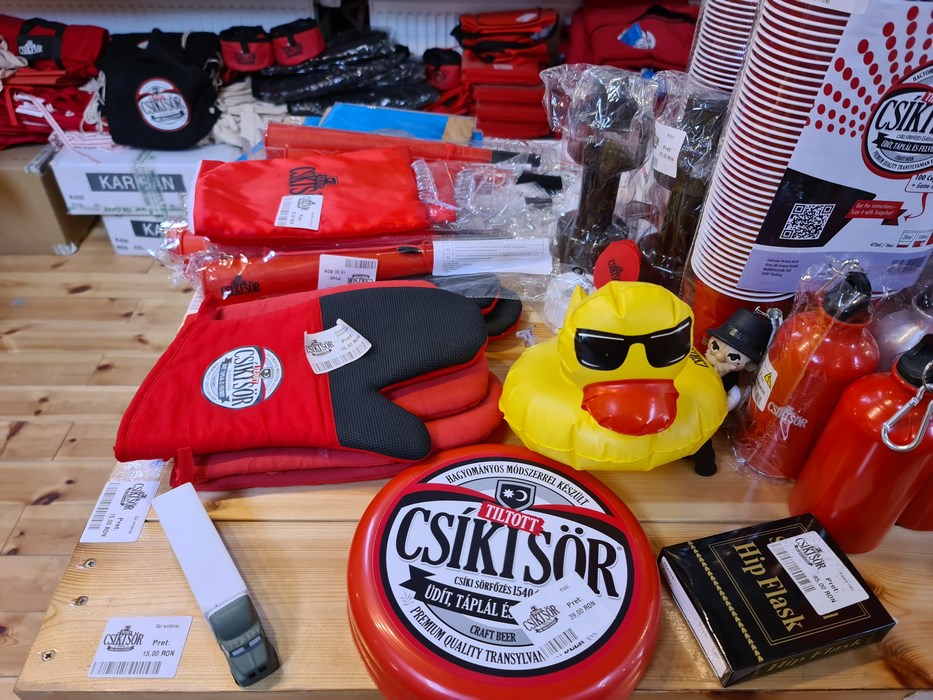 It doesn't even cross your mind
hose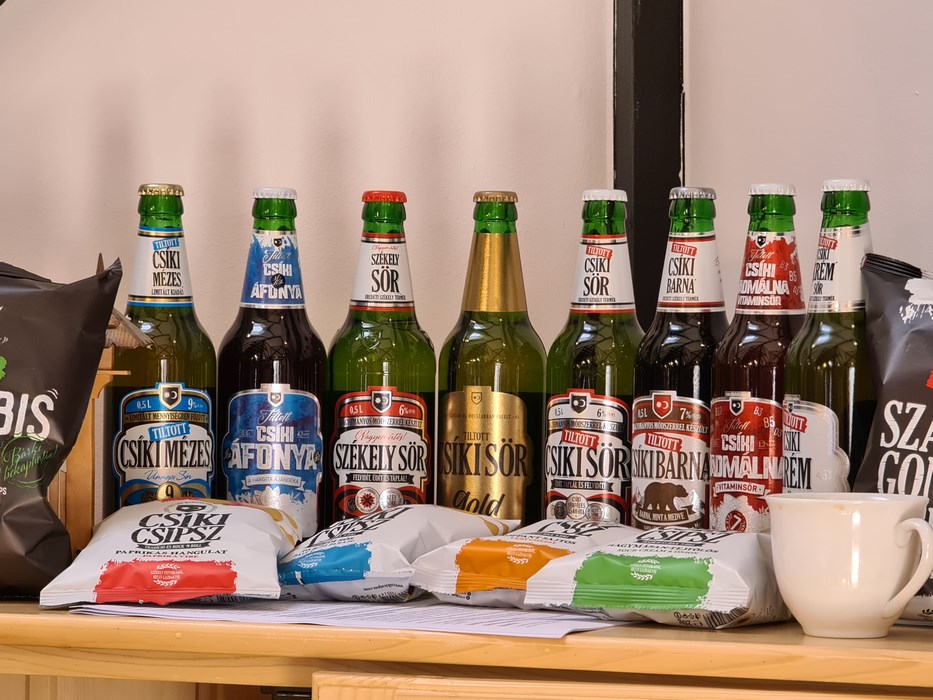 And, of course, beer…